Denmark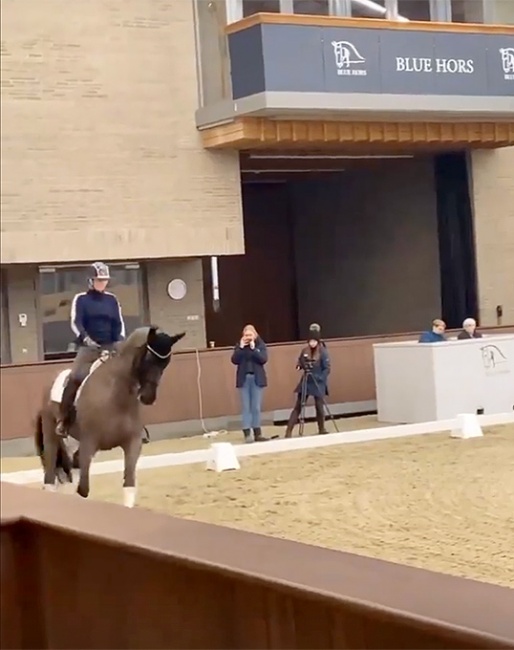 The Danish equestrian federation hosted its first official Grand Prix squad meeting of 2022 in a year that Denmark will be hosting the World Championships in Herning in August. 
The stakes are high as Denmark aims to shine this year on home turf with Cathrine Dufour as their biggest hope for individual glory. 
Expert Team Instead of Team Trainer
The Danish Equestrian Federation (DRF) ended 2021 with quite some commotion when they decide to discontinue working with Nathalie zu Sayn-Wittgenstein as senior team trainer as of 2022. 
In its stead DRF created a new structure around team captain Anne-Mette Binder and with an "expert team of recognized profiles within international top dressage. The technical staff will be connected to the national team on an activity basis, and will act as advisors and sparring partners for the riders and their daily coaches." 
The expert team would have to collaborate with the home trainers and in order to have fresh eyes on the ground, consulting coaches would be invited to the squad training sessions. Eurodressage learnt that Isabell Werth and Patrik Kittel were invited but both declined because of their busy schedules. 
"I feel extremely grateful that they considered me," Kittel confirmed to Eurodressage, "but as I am still so busy with my own career, a string of unreal horses on the way up, and students, I simply just don't have the time, so I told them perhaps in the future."
Kyra Kyrklund was also asked, but there would be a conflict of interest as she is already Portuguese team trainer. She will continue to coach Cathrine Dufour on an individual basis. There were also talks with German co-team trainer Jonny Hilberath. 
German trainer Wolfram Wittig agreed to be the expert trainer at the second squad session in February.  
First Squad Training at Blue Hors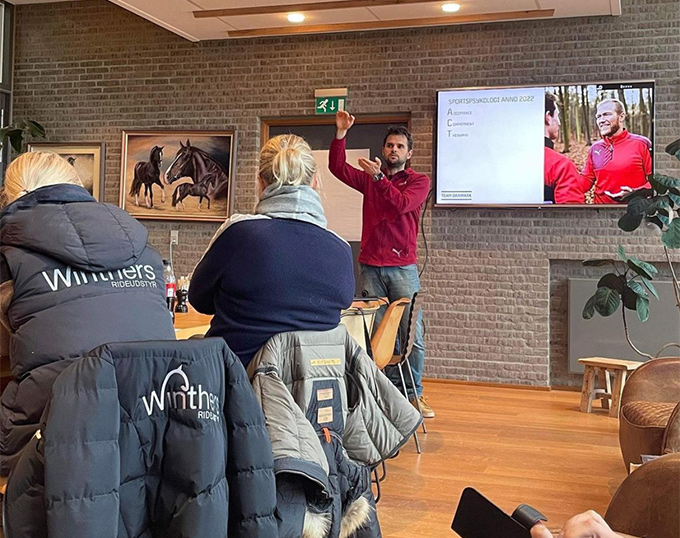 The first official senior team squad training of 2022 kicked off on 10 January 2022 at Blue Hors stud. It featured Danish 5* judge Susanne Baarup as expert and test riding was practised. 
The riders present performed their test, which was videoed and then Baarup discussed the performance with the rider and their home trainer, giving them pointers to go home with.  There was also a session with the sports psychologist and nutritionist, led by Cecilie Refsgaard Olsen and Anders Bendixen, and an info session about the upcoming World Equestrian Games/World Championships. Riders who did not want to perform in the testing riding session, could join the sessions online, which Cathrine Dufour did.
Riders who attended included Carina Cassøe Krüth (Zackton), Charlotte Heering (Bufranco), Lone Bang Larsen (Bakkelys Onandt),  Dennis Fisker (Delatio), Anne Troensegaard (Kipling TSF), and Under 25 riders Karoline Rohmann (Jakas Don Louvre and Aagaardens Lianne) and Malene Aborg (Quantico Nexen). 
Photos © Blue Hors / Anne Troensegaard
Related Links
Anne-Mette Binder Promoted from Danish Team Captain to Elite Sport Chef
Carina Cassoe Krüth: "I Have Not Used the National Coach, I Have my Own Set-up"
Danish Equestrian Federation and Nathalie zu Sayn-Wittgenstein Part Ways