Denmark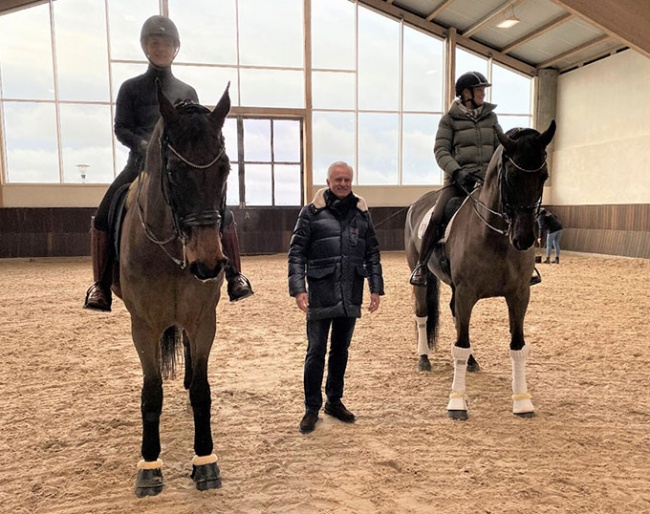 The Danish Equestrian Federation (DRF) has appointed German trainer Wolfram Wittig their new 'expert trainer' and technical advisor for dressage until the 2022 World Championships in Herning.
Expert Team
The appointment of Wittig follows a tumultuous period, initiated by the surprise removal of team trainer Nathalie zu Sayn-Wittgenstein in November 2021.
The federation proclaimed that in the lead-up to the 2024 Olympics they no longer want one team trainer, but an "expert team of recognized profiles within international top dressage. The technical staff will be connected to the national team on an activity basis, and will act as advisors and sparring partners for the riders and their daily coaches."
Danish senior team captain Anne-Mette Binder was promoted to Elite Sport Chef in January 2022.
Gold in Herning
This 2022 World Championships Dressage will take place on Danish soil in Herning and it is no secret that Denmark is aiming for gold.
In order to achieve that goal, they started the year 2022 with a squad training at which Danish 5* judge Susanne Baarup coached and advised the team potential candidates how to improve their test riding for higher points for the judges. Baarup is the president of the ground jury at the World Championships in Herning and is an official staff member of the Danish Equestrian Federation
In February, Wolfram Wittig travelled to Denmark for a second expert session with input from a trainer's perspective. This session was held at Slangerupgaard.
Wittig returned on 23 and 24 March for his second training session with the squad members at Blue Hors in Randbol.
"Consistent Expert Coach" and Technical Advisor
On 28 March the Danish federation announced that Wolfram Wittig has been hired as "a consistent expert coach and Technical Advisor."
"The appointment of Wolfram Wittig as a consistent expert trainer and 'Technical Advisor' up to and including the World Championships in Herning took place on the basis of this year's first two training sessions in senior dressage, as well as ongoing discussions with the riders in the A-group," the DRF posted. "It is still possible for the riders in the A-group to suggest possible profiles as supplementary expert trainers leading up to the World Championships."
A video of Binder explaining Wittig's appointment and role (in Danish) here. 
Photo © DRF
Related Links
Danish Equestrian Federation and Nathalie zu Sayn-Wittgenstein Part Ways
Anne-Mette Binder Promoted from Danish Team Captain to Elite Sport Chef
Danish Squad Training Kicks Off at Blue Hors in 2022 World Championship Year