Germany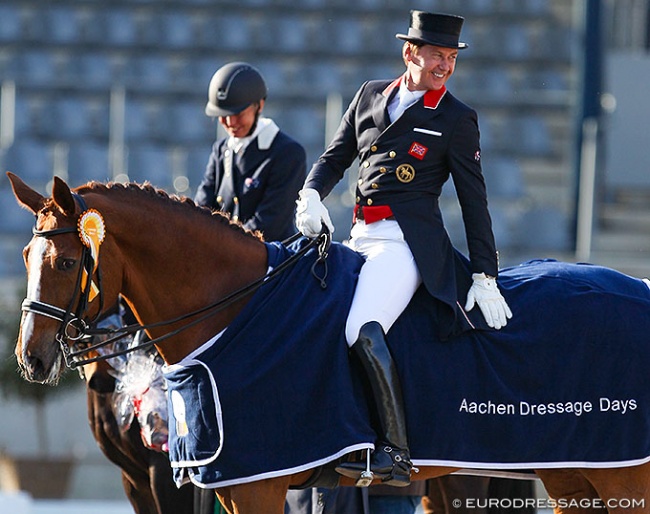 The Aachen Dressage Days, a high standard international dressage competition which was hosted on the legendary show grounds in Aachen in 2018, has returned on the FEI calendar for 2022, but will be held at Hof Kasselmann in Hagen am T.W. 
The Aachen Dressage Days are under the show management of the Aachener Dressurverein with Renate and Franz-Josef Dahmen as directors.
From Aachen to Hagen
The Dahmen couple organized two back-to-back CDI's in Aachen in the spring of 2018 and the event immediately became a massive success for its opportunitiy to ride in front of a high quality panel of judges in optimal show conditions. 
With Aachen barring the organisation of any further CDI's on their show grounds except the annual CHIO, yet demand being so high for the Dahmens to stage more CDI competitions, a generous host was found in the Kasselmann family in Hagen.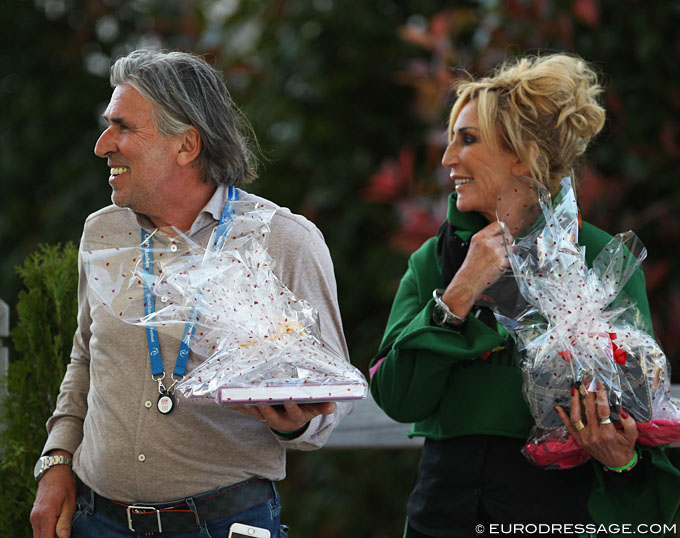 Two CDI's from 1* to 3* level have been scheduled in Hagen: the first on 18 - 20 May 2022, the second on 13 - 14 June 2022. 
 Intimate CDI's in Top Conditions
The Aachen Dressage Days have found a new home in the glorious gardens of Hof Kasselmann, where outstanding footing in the show ring as well as spacious warm-up arenas are guaranteed. The shows will be an intimate event with classes spread out over two days each time.
The first "Aachen Dressage Days Go Hagen" on 18 - 20 May 2022 and will include a 1* Prix St Georges and Intermediaire I, as well as a 3* Grand Prix and Grand Prix Special. The ground jury will include 5* judges Peter Holler, Markus Ringmark and Henning Lehrmann, assisted by Patricia Wolters and Sharon Rhode (View FEI schedule).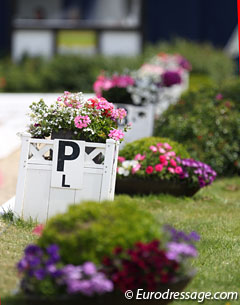 The second CDI on 13 - 14 June 2022 will run according to an identical format with two 1* small tour tests and two 3* big tour classes. The ground jury for this show consists of Ulrike Nivelle, Evi Eisenhardt, Jean-Michel Roudier, Frederico Pinteus, Francis Verbeek, Vittorio Barba, Patricia Wolters and Sharon Rhode (View FEI schedule). 
The second CDI* precedes the Future Champions CDIO Youth Competition at Hof Kasselmann with hospitality and trade fair at hand to enjoy the show to the fullest.
Both competitions are ideal for riders who need to achieve their MER scores for the 2022 World Championships Dressage in Herning (DEN) in August, as well as the 2022 Asian Games in Hangzhou (CHN) in September.
Photos © Astrid Appels
Related Links
Action Packed Programme with World Elite during 2018 Aachen Dressage Days
Photo Report: Training Photos from the 2018 Aachen Dressage Days
Photo Report: Chilly Jam Dances to Double Victory at 2018 CDI Aachen
Francis and Danilo In Front at 2018 CDI Aachen Grand Prix for Special
Hughes and Don Carissimo Win Grand Prix Kur Tour at 2018 CDI Aachen