WBFSH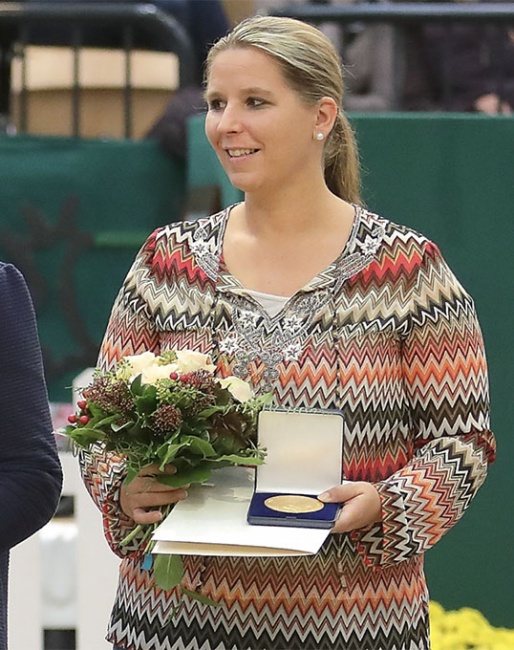 Silke Druckenmüller (née Fass) will be honoured as the WBFSH Dressage Horse Breeder of the Year 2021 at a special award ceremony in Mannheim on 8 May 2022. Druckenmüller bred Olympic and European champion and World Cup winner Dalera BB.
2021 Award Ceremony at 2022 CDI Mannheim
Every year, the world's best breeders in the disciplines of Jumping, Dressage and Eventing are honoured in the "Longines WBFSH Breeder Awards".
This year, we are celebrating the breeders of the highest-ranking horses in Mannheim, on Sunday 8th May during the break in the Nations Cup. Longines will award the winning breeders a watch and the breeders receive framed certificates and embroidered blankets from the WBFSH. The studbook representatives will also be at the award ceremony.
Silke Druckenmüller, Breeder of Dalera BB
Dalera was only the third foal Silke Druckenmüller has ever bred, and Silke can still not quite believe that as a small amateur breeder, she has achieved the highest award breeding has to offer. From the moment Dalera was born, it was clear to Silke that she had bred a highly athletic foal with great performance potential. As a young horse, Dalera already showed exceptional rideability and willingness to learn and cooperate, giving her riders a wonderful feeling.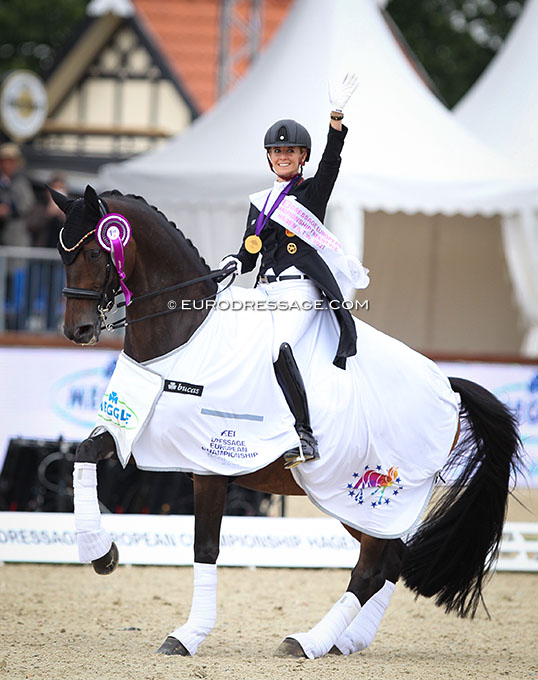 Silke came into breeding as a keen amateur dressage rider, which has given her the experience of what to look for when it comes to selecting stallions for her mares. Her interest in breeding was sparked when she bought a Trakehner mare as a riding horse for herself and developed a friendship with the breeder. Silke soon bought a second Trakehner mare, again with the long term aim to keep her as a riding horse for herself, but not before breeding one foal from her. The result was Dalera. Silke continued to ride the mare several years before returning her to full time breeding when Dalera began to show her exceptional talent and aptitude for dressage.
Boutique Breeders
"Particularly inspiring is the fact that none of our 2021 award winners are large breeders, each only breeding a couple of foals a year," said Nadine Brandtner of WBFSH. "When it comes to success, quality and the individual knowledge of and care for our mares are paramount."
She continued, "equally important to all our breeders was the fact that our horses need to end up in the right hands where they can flourish and fulfil their potential, showing that breeding and the sport must work together."
Photos © Stephan Bischoff - Astrid Appels
Related Links
Dalera BB, Trakehner Horse of the Year 2020
Dondelinger, Löffler, Wagner Win 2021 Luxembourg Dressage Championships
Hanks, Vivaldi's Kansei, Coco Island, Symphonie Win 2020 Luxembourg Young Horse Championships
Borghese MT and Dark Hill Win 2021 Kronberg Bundeschampionate Qualifier