Sweden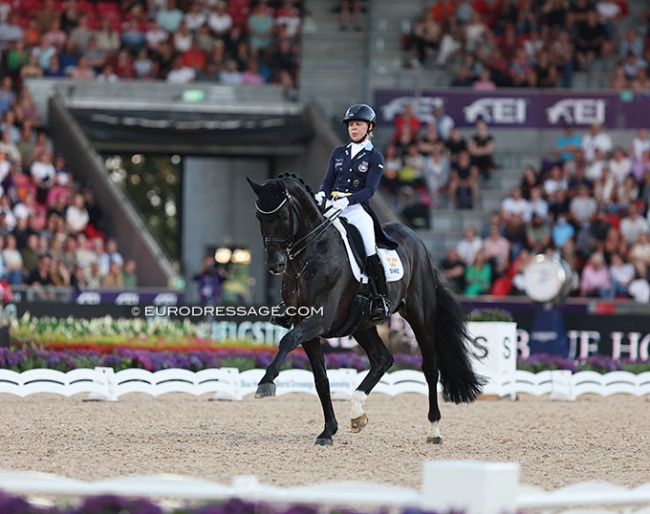 The Swedish equestrian federation has announced the squads going into the new competition year, 2023. Only a few small changes have been made. 
The Grand Prix A-squad in Sweden has been the same one for numerous years: Kittel, the Ramel sisters, and Nilshagen. They are joined this year by Jeanna Hogberg, who competed in Herning. 
"We have several new comers coming up behind them, but they are not quite there yet, they need a little more time," Swedish team captain Bo Jena has set the 2023 European Dressage Championships in Riesenbeck as target of the year.   "The shape of the elite squad was very good last year and we certainly hope that it will continue like this when the outdoor season starts," he added. 
Sweden has often come close to team bronze. "We must perform from day one, be even sharper on the first day of the championship. We have to be a notch better in the first test and not give away a tenth of a percent there," said Bo.
With only around 18 months to go until the 2024 Olympics, Sweden is already qualified as a team thanks to fourth place at the World Championships in Herning.
"There is quite a lot to plan. The Swedish Olympic Committee (SOK) is starting to get in touch more and more often regarding various matters related to planning. You notice that it is close," Bo explained. "Versailles, where the equestrian sport will take place, will be a fantastic setting and we are very much looking forward to it."
The Swedish squads for 2023 include
Elite-Squad
Patrik Kittel - Touchdown, Forever Young HRH
Juliette Ramel - Buriel KH
Therese Nilshagen - Dante Weltino
Antonia Ramel - Curiosity
Jeanna Högberg - Astoria
A-squad
Jacob Nörby Sörensen
Tinne Vilhelmson Silfvén
Natalie Oldfors
Johanna Due-Boje 
B-Squad
Jennie Larsson
Emma Jonsson
Carl Hedin
Under 25 Elite Squad
Under 25 A-squad
Jennifer Lindvall
Mary Sophie Haid Bondergaard
Under 25 B-Squad
Victoria Karlsson
Hannah Rosendal
My Sandgren
Emma Brunfelter
Cecilia Bergåkra
Klara Svanberg
Filippa Norrman
Matilda Stymne has been submitted to a U25 C-squad but it is not considered a national team squad. 
Photo © Astrid Appels
Related Links
Swedish Team Selected for 2022 World Championships Dressage
Kardos, Laustsen, Thunberg, Lindvall, Kittel Win 2022 Swedish Dressage Championships
Swedish Dressage Squads for 2022 Announced