Norway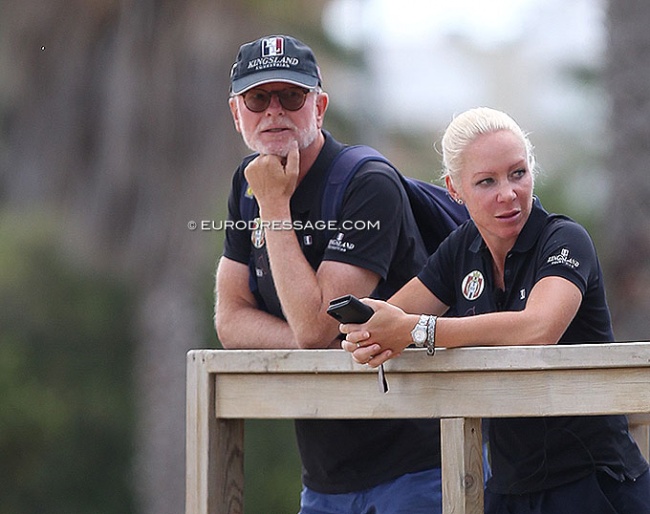 Kjell Myhre has stepped down from his position as Norwegian Junior/Young Rider team captain. He will be replaced by Øivind Ødemotland in collaboration with team trainer Siril Helljesen.
Kjell Myhre
Myhre took up the position of youth team captain in 2014. He already worked for the Norwegian Equestrian Federation as a development consultant. At that time he succeeded Danish Thomas Dolleris Larsen.
After seven years on the job, the 57-year old Myhre has now decided to quit as team leader and focus more on the consultancy job as well as judging. Myhre is an FEI 4* dressage and 5* para dressage judge.
Restructuring of Norwegian Youth Programme
The Norwegian Equestrian Federation has decided to restructure the youth team programme going into 2022.
Norwegian national Grand Prix dressage judge Øivind Ødemotland will take over the role as team captain, but for all youth divisions from ponies to children, juniors and young riders. He will be flanked by Norwegian Grand Prix rider Siril Helljesen as Norwegian youth team trainer across the levels.
"We have evaluated the last few seasons and see that changing the concept around the national teams could be positive for further development," said NRYF sports manager Nina Johnsen. "We want to have a national team management that has an overall responsibility around the coaching function and the team leader role in all the age-specific groups. An important point for the future is also an increased focus on the close dialogue with recruitment coaches. These will have a clearer role related to the national team management."
Ødemotland and Helljesen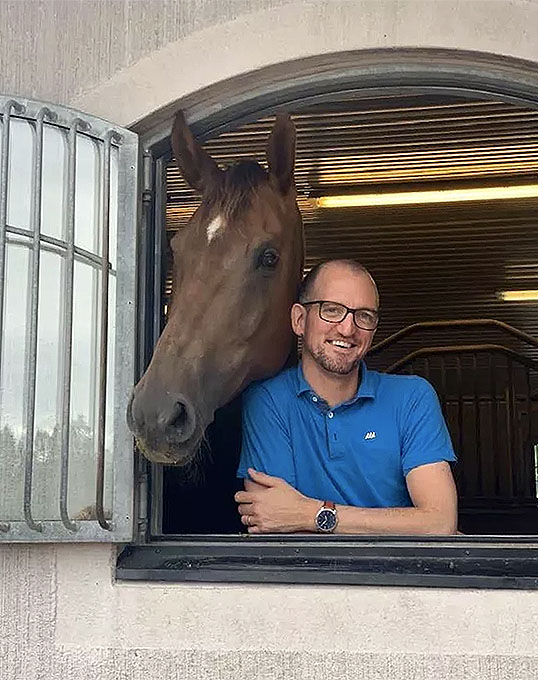 Ødemotland is familiar with the role of captain as he was already Norwegian pony team chef d'equipe. Øivind is a certified nurse and currently works as a specialist consultant at the Allocation Office in the Fredrikstad municipality. He has competed up to Intermediaire I level.
Helljesen was pony and children team trainer and now has been added the junior and young riders under her wings.
"Together we will lead the Under 21 national teams," Siril told Eurodressage. "We think we will achieve more by working together. This will enable us to provide better service and therefore also (hopefully) better results. I will miss working with Kjell, but Øivind is a great guy and I wish Kjell the best in pursuing more judging opportunities."
Siril represented Norway at the 2012 Olympic Games in London, but since selling her top horse Dorina, has held a dual focus on training horses as well as students. 
"I love working with horses and it's great to work with young people too," she said. "It's nice to do something for your country, and if I can contribute, I like to. Timing-wise this is good for me as for own riding career my horses are 6, turning 7, so it's a while before I'll get busy at FEI events myself."
Photos © Astrid Appels - private
Related Links
Kjell Myhre Appointed Norwegian Junior and Young Rider Team Captain
Helljesen to Replace Jebsen as Norwegian Pony and Children Team Captain
Leif Sorensen Resigns as Norwegian Focus Group Trainer
Helljesen Returns to the Limelight with Rosenstolz at 2014 CDI Oslo
Siril Helljesen Sells Dorina to Austria