Swedish warmblood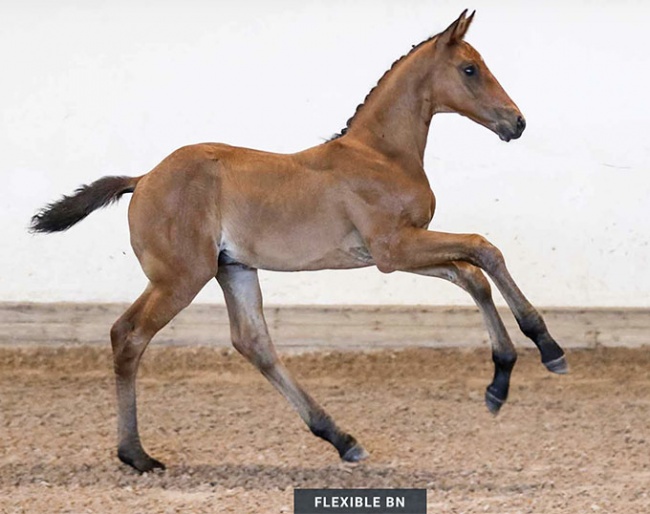 The Swedish Warmblood breeding society hosted the SWB Elite Dressage Foals Online auction from 19 - 26 September 2020 during the SWB Breeding Days and there was some strong shopping done by the home crowd as well as an American delegation. 
The collection included 14 dressage bred foals and the bidding happened online in the corona year. 
"The Swedish Warmblood Association is going global for the first time! Bred for performance, raised for longevity and soundness the SWB is a true testament to the modern sport horse," the press officer of the SWB stated. "International bloodlines, many paired with the true-blue blood of the SWB. The collection of foals is hand-picked out of hundreds of foals by our experienced auction team; each foal has been carefully inspected and evaluated."
Swedish buyers fought it out for colt Flexible BN (by Franklin x Don Primero) and the colt will stay in his homeland. A buyer paid 35,000 euro for this colt, which is bred by Sofie Bodin-Jakobsson.
The second most expensive foal was Charlotte and Magnus Liliemark's filly Tokyo CML (by Franklin x Don Romantic) which moves to Estonia for 31,000 euro.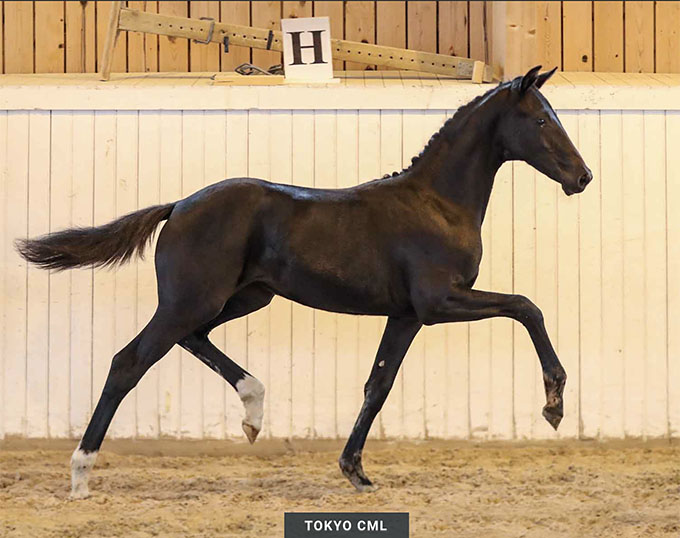 American customers bid heavily on some of the foals and secured Lena Nystrom's colt Radix (by Revolution x OO Seven) for 26,000 euro, Virpi Larsson's filly Vilas Floreana LVST (by Van Vivaldi x Floricello) for 18,500 euro, colt Wimar The Special (by Vitalis x Furst Wilhelm) for 18,000 euro, and colt Gold Vision J (by Vivaldon x Total Hope) for 12,500 euro. 
More Swedish buyers were very interested in the collection of foals. Filly Shanghai CML (by Springbank II x Ampere) fetched 15,500 euro, filly Villmera (by Viva Gold x Londonderry) sold for 12,000 euro. 
A German client bought filly Joline PWR (by Jameson x Rousseau) for 11,500 euro.
Only four foals sold for less than 10,000 euro, but still above 5,000 euro.  The average price for a foal at this auction was 15,000 euro.
Related Links
SWB Equestrian Weeks Dressage with Breeders Trophy and SWB Online Elite Foal Auction
Faithful YL, Top Seller of the 2019 Swedish Warmblood Elite Foal Auction
Prelude CML, Top Seller at 2018 Swedish Warmblood Elite Foal Auction
Radius, Best Seller at the 2017 Swedish Warmblood Elite Foal Auction
Fabulous M, Top Seller at the 2016 Swedish Warmblood Elite Foal Auction
Deorro Magi, Price Highlight of the 2015 Swedish Warmblood Elite Foal Auction
Kordoba For U, Price Highlight of the 2014 Swedish Elite Foal Auction
Donna Antique, Price Highlight of the 2013 Swedish Warmblood Elite Foal Auction