Belgium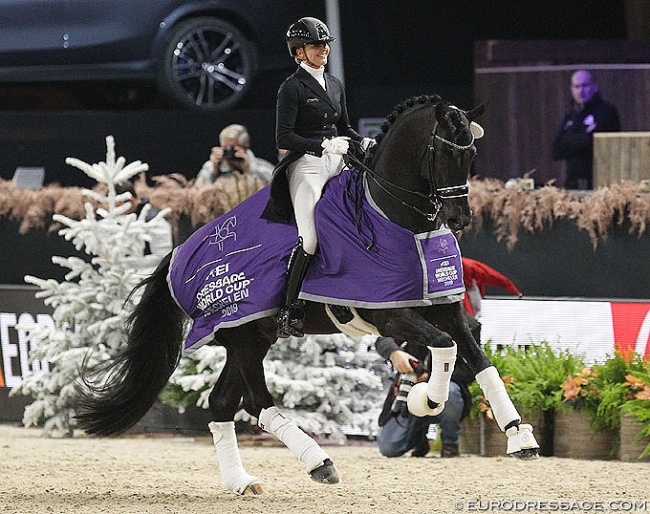 The 2020 World Cup qualifier in Mechelen, Belgium, scheduled for 26 - 30 December 2020, has been cancelled due to corona.
The Belgian government took new strict measures to battle the second wave of infections in Belgium, which has started to overcrowd the hospitals. Belgium will go into a soft lockdown as of 2 November until at least 15 December 2020. Close contact has been restricted to 1 person and contact with social distance to a maximum 4 persons. The majority of all sport events have been cancelled.
Today the organizing committee of Jumping Mechelen announced that the CDI-W/CSI-W have been cancelled. 
"Unfortunately the new measures which have been introduced in Belgium against the pandemic, give us no other option that to cancel Jumping Mechelen 2020," said Peter Bollen. "We wanted to host it so badly, we were motivated, we worked out several scenarios and had arrived at a very nice, "light" version to finish the year with a sport highlight."
Jumping Mechelen will return on the calendar on 26 - 30 December 2021. 
Mechelen is now the sixth 2020-2021 Western European League World Cup qualifier that has been cancelled. Madrid, Stuttgart, London, Lyon, and Amsterdam have already pulled the plug
Related Links
2020 CDI-W Lyon Cancelled due to Corona
2020 CDI-W London at the Olympia Horse Show Cancelled due to Corona
Two CDI's in Wellington Scheduled for Autumn 2020
Corona Cancellations: Amsterdam, Nice, Munich indoors
2020 CDI-W Frankfurt, All Systems Go as an Indoor Event at the Festhalle
CDI-W Stuttgart Canceled, More 2020 Indoor Competitions at Risk due to Corona Measures