Bits 'n Pieces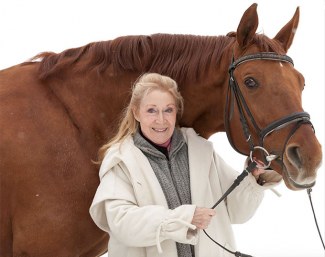 Christine Stückelberger, the 1976 Olympic gold medal winner and 1978 World Champion, got married for the first time....in Las Vegas.
The 73-year old Stückelberger is the only Swiss athlete to have competed at six Olympic Games. Her career making horse was Granat but other notable rides were Tansanit, Gauguin de Lully, and Aquamarin amongst others.
Since 1978 she has been living at Hasenberg farm in Krichberg, Switzerland, which she bought together with her coach and life partner of 42 years, Georg Wahl. The world famous classical dressage trainer passed away in 2013. The couple was never married and had no children.
Not a sentimentalist, Christine has given all her Olympic medals to collector Markus Osterwalder, and some precious trophies to the Horse Museum of La Sarraz.
Since Wahl's passing Stückelberger found new companionship in Hansrudolf Luginbühl (78), an old acquaintance from the Berne riding school.
On 31 October 2018 the couple married in secret in Las Vegas, when they travelled to the U.S.A. for a clinic.
"It was totally spontaneous. At 9 o' clock at night in a chapel. There are no photos, nor wedding bands, just a document," Stückelberger told Schweizer Illustrierte. "He is my first and definitely my last husband. Hansruedi is very funny, very dominant, and loves animals like I do."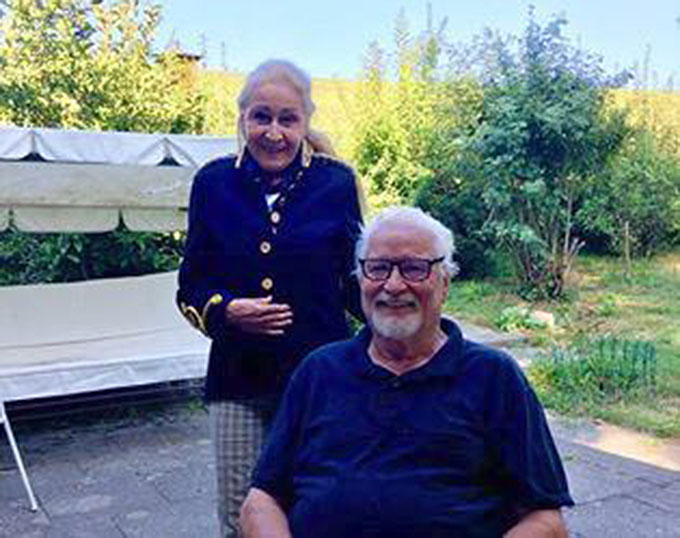 As wedding dinner, the couple ordered room service in their hotel and had spaghetti.
Stückelberger's life post Georg Wahl has taken several turns. New companion Luginbühl moved into Christine's home and now manages her teaching calendar as well as her Facebook account. Christine also relies more on her own alternative, energy-based healing ability to treat horses.
Health-wise Christine dealt with a few blows. In 2013 she fell down the hayloft on the concrete floor, in 2014 she broke 11 ribs being run over by a loose horse. She successfully battled skin cancer in her face and consequently underwent several operations to her eyes. She has also been diagnosed with leukemia and most recently she was ill for a short period due to a COVID-19 infection.
"I have a type of leukemia, which they don't know yet, but I feel well, healthy and happy," she said. 
Related Links
Christine Stückelberger: From Equestrian Super Star to Ambassador of Classical Dressage
Christine Stuckelberger Hospitalized After Being Run Over by Horse
Christine Stuckelberger Injured in Barn Accident
Christine Stuckelberger to Retire from Xenophon
Greatest Oldies: Granat, From Ugly Duck to Beautiful Swan
Greatest Oldies: Gauguin de Lully CH, a Swiss Gentleman
STC Aquamarin Sold to Sprehe Stallion Station
Training With a Master: Georg Wahl
Georg Wahl Passed Away
Georg Wahl Clinics with Enthusiasm in Belgium