Danish Warmblood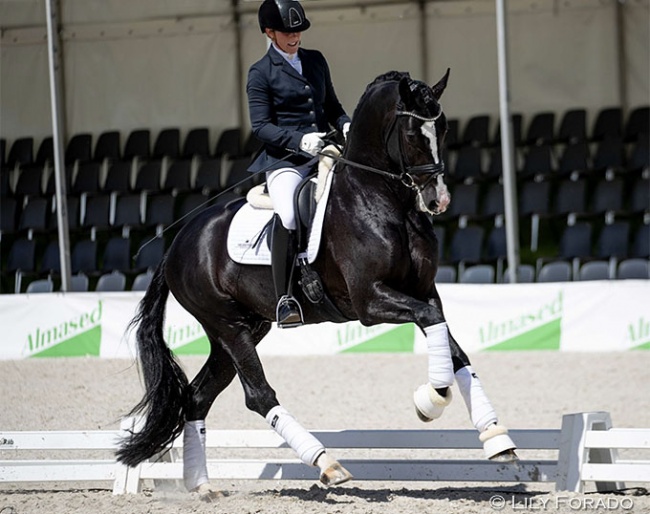 Dutch warmblood stallions are leading the ranking of most popular - meaning most used - breeding stallions in Denmark this 2020 breeding season.
The Danish statistics include a figure of coverings of Danish warmblood mares in Denmark, plus coverings to mares based in Denmark but from other breed societies.  
These statistics give a good idea of the popularity of the stallions, but the numbers are not final. As soon as the actual foals are born, it shows that many of the coverings were not yet registered. Normally the total number of breedings/births in Denmark will rise with around 20-25%. 
Janeiro Platinum, Most Used
For the second year in a row, Janeiro Platinum (by Sezuan x UB40 x Ferro) has been the most used stallion by Danish warmblood breeders.
In 2020 he covered 127 Danish warmblood registered mares and 24 mares in Denmark from other breeds.  That totals 151 mares in 2020, a considerable drop from the 216 mares in 2019, but still the leading number. 
Has the corona pandemic during the breeding season had an effect on breeders deciding to breed or not to breed this year? 
Janeiro Platinum was owned by Andreas Helgstrand. He sold the black stallion at the end of the breeding season to the Swedish Christinelund Dressage. 
Blue Hors Monte Carlo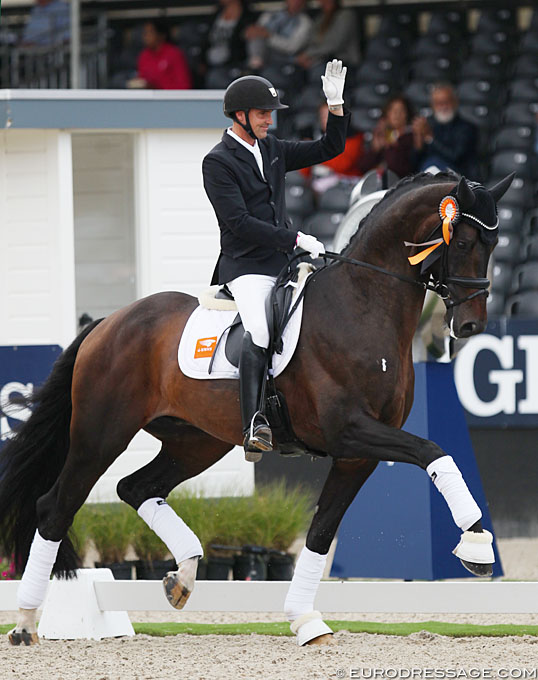 The second most used stallion in Denmark of 2020 is Blue Hors stud's Dutch warmblood Monte Carlo (by Dream Boy x United x Jazz). 
It was the first season that the 3-year old stallion stood up for stud and he covered 118 mares. 101 of them within the DWB studbook and 17 outside DWB. 
Jovian Third
Third most popular stallion was the 2019 World Young Horse Champion Jovian (by Apache x Tango). 
In 2020 he was bred to 103 mares of which 91 for DWB and 12 outside DWB. The Dutch warmblood stallion, who is a carrier of the WFFS gene, bred to 53 mares in 2019. 
Blue Hors Four and Five
The top five of most popular breeding stallions in Denmark in 2020 is completed with two further Blue Hors owned stallions. Three of the top five stallions are owned by Blue Hors, two by Andreas Helgstrand, who are the two biggest rivalling breeding stations in Denmark.
The KWPN bred Blue Hors Kingston (by Toto Jr x Turbo Magic) was bred to 105 mares. In 2019 he covered 81 mares. 
The number five is Blue Hors Zackorado, a German bred Zack x Florencio, who bred to 104 mares in 2020.
Hesselhoj Donkey Boy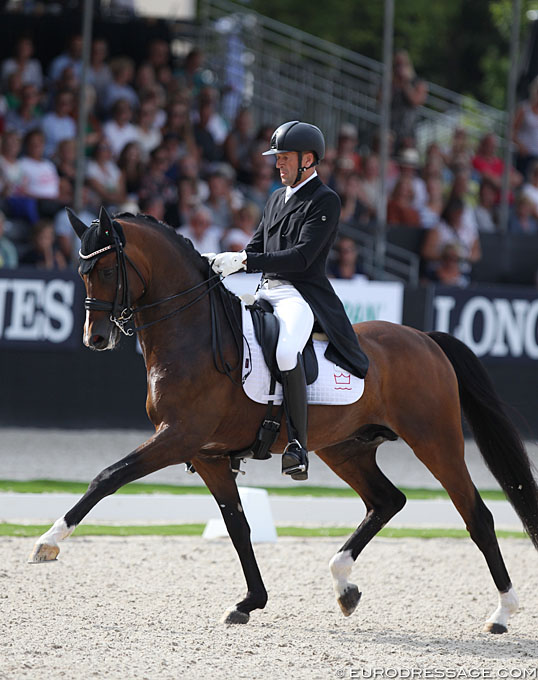 The top further includes Revolution (93, coming from 68 in 2019), Blue Hors Farrell (90 in 2020, coming from 141 in 2019), jumper Jewel Ask Z (87), Hesselhoj Donkey Boy (63) and Iron (60). 
Multiple World Young Horse Championship medal winner Hesselhoj Donkey Boy (by ERA Dancing Hit) is the highest ranked Danish warmblood bred stallion. He is the 9th most used stallion in Denmark. In 2019 he covered 120 mares
Interesting Statistics
Other interesting breeding numbers are those of stallions Blue Hors Zackerey (60, coming from 84 in 2019), Nurnberger Burgpokal winner Vitalis (50), World YH Champion D'Avie (49, coming from 111 in 2019), Westfalian Licensing Champion Dynamic Dream (32), auction foal producer Franklin (27, big drop from the 78 mares he covered in 2010), and Danish Grand Prix team stallion Blue Hors Zack (23). 
Vivaldi, the popular KWPN stallion which Blue Hors stud leased for the 2020 season, ended up covering only 21 mares. 
WCYH participants Jameson RS2 covered 24 mares in Denmark, Secret 27. Two million euro costing stallion Vivino covered only 18!
The complete statistics can be seen here. 
Photo © Lily Forado - Astrid Appels
Related Links
Janeiro Platinum Sold to Sweden, Withdrawn from 2020 World Young Horse Championships
Newly Licensed KWPN Colts Monte Carlo and Maddox Mart Sell Abroad
Jovian and For Sure Test Positive as WFFS Carriers
Jovian Put In Command of 5-year old Finals at 2019 World Young Horse Championships