Japan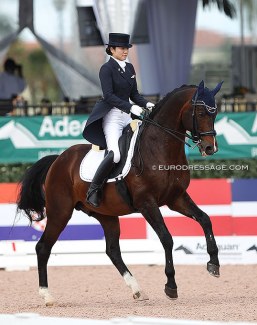 Japanese Olympian Akane Kuroki has withdrawn from Japanese Olympic team contention. She will not be heading to the Japanese team selection trial in Courriere, Belgium, on 7 - 9 June 2021. 
Kuroki represented Japan aboard the Dutch warmblood gelding Toots at the 2016 Olympic Games in Rio. 
Four Lined Up
Ambitious to make it on the team for the 2020 Olympic Games in Tokyo on home turf, Kuroki had no less than four horses lined up. Her rio ride Toots was retired from sport in 2018 after winning team gold at the 2018 Asian Games.
In May 2018 her Lusitano Grand Prix mare Batuta passed away from colic just four weeks after purchasing her.
In 2019 Kuroki leased Bordeaux for one year as a successor for Toots, but they only competed once internationally at the 2019 CDI Exloo in June. She scored 65.196% in the Grand Prix. She returned Bordeaux after acquiring the younger Elastico in The Netherlands.  
Kuroki made a drastic change and left her long time trainer Imke Schellekens-Bartels for Benjamin Werndl in Germany. 
In 2020 Elastico proved not to be ready for the major Olympic Grand Prix challenge, but Akane found a new connection with her fourth horse, Zuidenwind, a KWPN licensed stallion that represented Sweden under Rose Mathisen at the 2017 European Championships in Gothenburg. 
Matching with Zuidenwind
Despite the corona pandemic, Akane was able to get some show miles on Zuidenwind in 2020. They competed at the Global Dressage Festival in Wellington, where they got a 68.739% Grand Prix high score. They returned to competition in Europe in the summer of 2020 with starts in Donaueschingen and Oldenburg.
In 2021, Akane competed the now 17-year old Zuidenwind  in Munich (63.196%) and Achleiten (67.652%). 
No Tokyo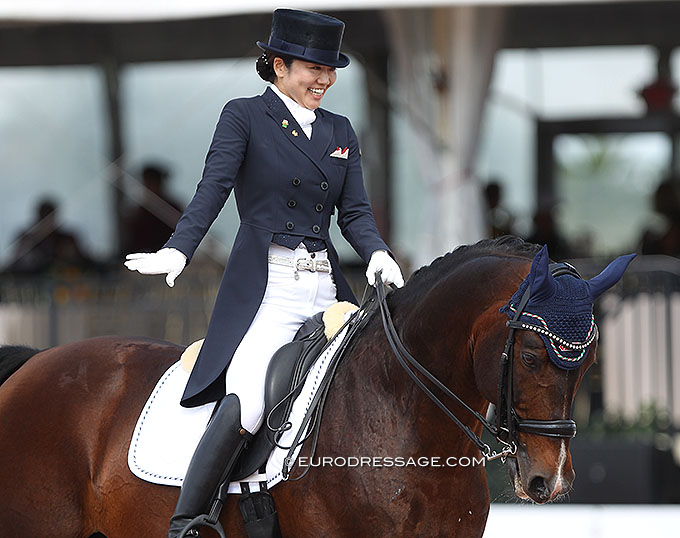 Unfortunately, Kuroki announced today that she has withdrawn from Japanese Olympic team contention and won't be riding the team selection trial in Belgium in the next few days. 
"I will not be competing in the Japanese Olympic team selection event to be held this week in Belgium," said Akane. "Zuidenwind was not 100% fit in the training today. I decided together with my trainer Benjamin Werndl not to go to Belgium even if it is a very hard decison for me, but the health of the horse is more important than anything else."
Kuroki continued, "now we concentrate on getting him fit as soon as possible again for the future.  I keep my fingers crossed for the Japanese Team and wish the participants all the best at the Olympics in Tokyo."
Photo © Astrid Appels
Related Links
Japanese Olympic Team Selection Trial Scheduled for 7 - 9 June 2021 in Belgium
Akane Kuroki Relocates to the Werndls in Aubenhausen
Japanese Riders Named for 2020 Florida Trip in Preparation of Olympics
Kuroki Returns Bordeaux, Schoolmaster for Renate van Uytert
Akane Kuroki Buys Zuidenwind as Tokyo Olympics Team Hopeful
Elastico, Second Iron in the Fire for Akane Kuroki
Akane Kuroki's Batuta Passed Away
Kuroki Appeals Court Decision, Sues to Reclaim Batuta's Purchase Price
Toots Passed Away