KWPN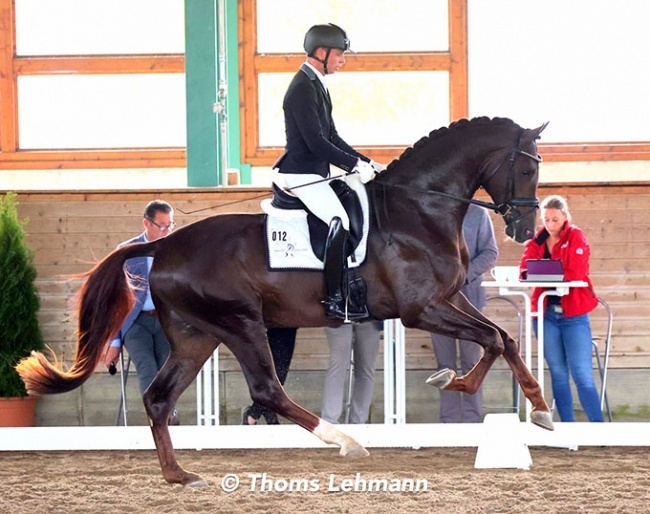 The KWPN bred and Oldenburg licensed stallion Red Viper became the high scoring stallion in the second shortened suitability test held in Warendorf this year. 
Fifteen stallions participated in the testing, of which three dropped out. A further 11 stallions were entered but didn't show up, including Glock's Hanoverian premium stallion Energy (by Escamillo x De Niro) and Helgstrand's premium stallions Value (by Valverde) and Veto (by Vitalis).
Oberyn Red Viper ZL
At the suitability test in Warendorf, Red Viper scored the highest total of 8.8 points. Presented by Bart Veeze the stallion scored 8.8 for walk, 8.5 for trot, 9 for canter, and 8.8 for rideability. From test rider Jana Freund he got 9 for willingness to work.
Originally named Oberyn Red Viper ZL (by Romanov x Sir Sinclair x Cabochon), the liver chestnut KWPN stallion is bred by Coen Kerbert and sold as a foal at the 2019 Borculo auction for 56,000 euro to Dutch investor Jan-Pieter Dalsem through horse dealer and stallion owner Eugene Reesink. He was rejected in the second phase of the KWPN stallion licensing, but accepted by Oldenburg in Germany. 
St. Emilion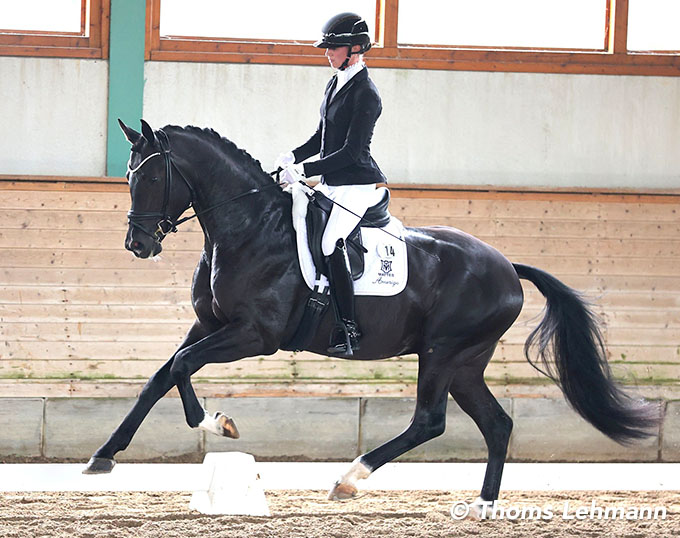 The second best scoring stallion in this testing was the black St. Emilion (by Suarez x Dante Weltino), who had ranked third in the premium ring at the 2021 Oldenburg Licensing. Klosterhof Medingen acquired this stallion at auction for 530,000 euro in Vechta.
St. Emilion scored 8.62 points in total with 8.6 for walk, 8.8 for trot, 8.6 for canter, 8.5 for rideability and 8.7 for willingness to work. 
Quelle Couleur
The odd outsider, the buckskin coloured Quelle Couleur (by Qaside MD x Captain Fire) moved to the forefront with the third highest score of the group.
Purchased by Helgstrand at auction for 150,000 euro, the stallion was presented by Pia Matthes and scored a total of 8.3 in the testing. He got 7.8 for walk, 8 for trot, 7.7 for canter, 9 for rideability and willingness to work.
Extra Gold Excused
The 2021 Westfalian Licensing champion Extra Gold (by Escolar x Apache) was excused from the testing after disobedient behaviour under test rider Jana Freund.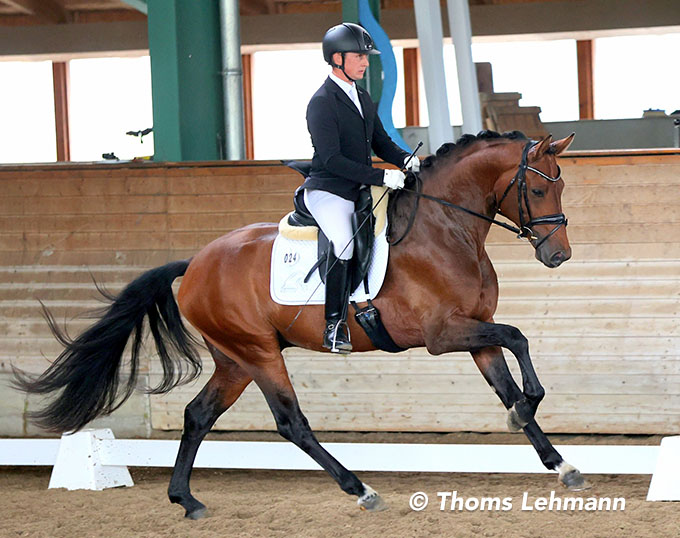 The bay stallion, bred and owned by Tina Hinnemann, presented himself well under own rider Martin Pfeiffer, but under the test rider he decided to call it a day. Freund successfully rode him through some dynamic trot work but in the first canter he started to resist against the leg aid and bucked a few times. After a few minutes in which the stallion showed no improvement to move in front of the rider's aids, the judges decided to excuse him from the testing.
The link to the video of Extra Gold's performance under Freund has been removed from Clip My Horse. 
Photos © Thoms Lehmann
Related Links
Vogue and Imperial, High Scorers of the 2022 Shortened Suitability Test in Münster-Handorf
Escanto PS, High Scorer of 2022 Shortened Suitability Test in Vechta
Dutch Dream, High Scorer of 2022 Shortened Suitability Test in Warendorf