Great Britain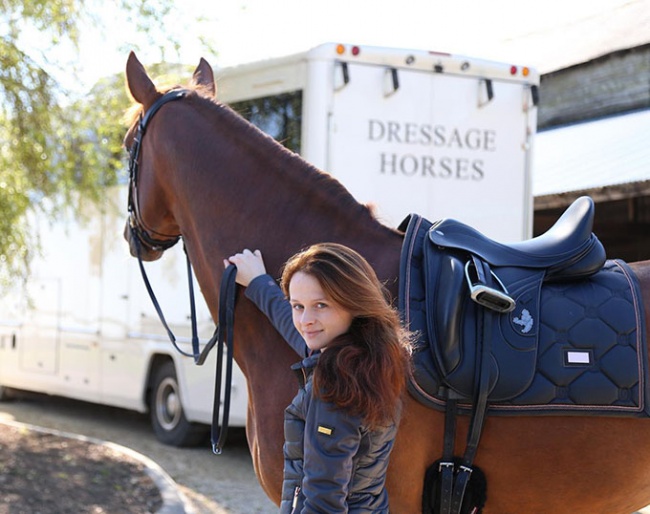 Phoebe Peters, the 2013 and 2015 European Pony Champion and former world record holder, has returned to horses after graduating from university and picked up a career as a professional rider on mainland Europe.
The 23-year old Peters is now an assistant rider at Van Olst Horses in Den Hout, The Netherlands, alongside countrymate Charlotte Fry.
Double European Pony Champion
Phoebe's dressage career surged to unprecedented heights from the start when she won double European Championship gold in 2013 aboard  SL Lucci (by Lukas x Bazar). 
Two years later, Peters repeated and improved that feat at the 2015 European Pony Championships in Malmo, Sweden, where she scored triple gold and achieved world records in all three tests. One of these scores was only first broken in 2020 (Baumgurtel/Nasdaq), two other followed in 2021 (Oatley/Daddy Moon). 
Junior Time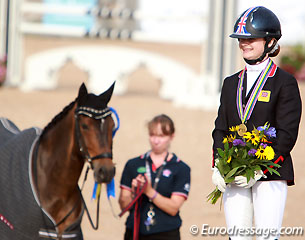 Phoebe's talent was spotted by brand new British Olympic champion Charlotte Dujardin who in 2014 gave her the ride on the then 5-year old Dutch warmblood Edison H, whom she showed nationally until 2017.
With her pony time coming to a close in 2015, Phoebe moved onto horses in 2016 but competed only that year at international shows in 2016 as a junior rider. Aboard Denford Surprise she went to the 2016 European Junior Riders Championships in Oliva Nova, Spain, where they finished 9th in the Kur. It was her last CDI in her career, so far.
In November 2016 Lara Edwards-Dyson gave Phoebe the ride on the Dutch warmblood stallion Cadans M, which she campaigned in the U.K. in the spring and summer of 2017.
University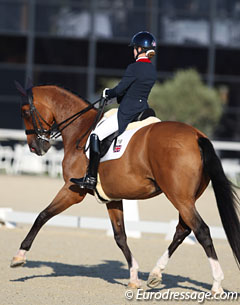 In 2017 Phoebe began studying Modern Foreign Languages (French, German and Russian) at Warwick University, while she continued riding at national level and showed Flamboyant (by Westpoint)) at Advanced Medium level in the U.K. for one season in 2018
In 2020 she spent some time at Mannheim University in Germany.
"My spell at Mannheim university was part of my studies - a mandatory year abroad that was sadly cut short by covid-19," Peters told Eurodressage. "However, I graduated last summer with first class honours in French and German, and finally got to my graduation ceremony last week."
The Ups and Down of Horses 
Instead of pursuing a professional career based on her university degree, Phoebe has returned to her number one passion, riding
Upon graduating in July 2021, she wrote, "it's hard to put into words just how difficult the last four years have been, from having to take a step back from international dressage and seeing my amazing peers continue on their journeys just as I'd hoped to, to juggling final year stress and Fury's injury in the last 8 months, finally achieving what has at times seemed impossible with challenges from Covid-19 and other uncontrollable factors, is a relief and cause for celebration."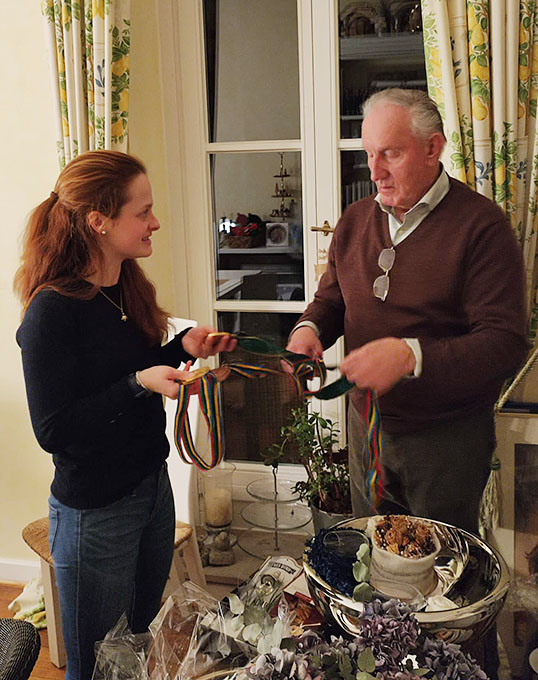 In the summer of 2020 Phoebe had already returned to some light showing at national level with young horses Hawtins Fiore (by Fursten-Look x Belissimo M) and Trojaner (by Tomahawk x Furstenball). Her last UK start was in December 2020. Hawtins Fiore is her hope for the future and her family purchased the horse after a very long search.
Unfortunately she injured herself over the winter on 2020-2021. 
"It's hard to put into words how tough it has been going through this with Fiore, especially after spending three years searching for a horse and investing all that we could in her last summer," said Peters. "Missing competing at top level is hard enough whilst the world around you carries on, but missing riding this mare full stop has been even harder."
Professional Riding
Two weeks before Christmas 2021 Phoebe decided to spread her wings and try something new. She went back to Germany.
"I spent the winter and spring with Family Balkenhol," Phoebe explained. "The opportunity came up to be a rider alongside Lottie and the team at Van Olst. Moving here has been the best decision I've ever made."
Peters has been at Van Olst since May.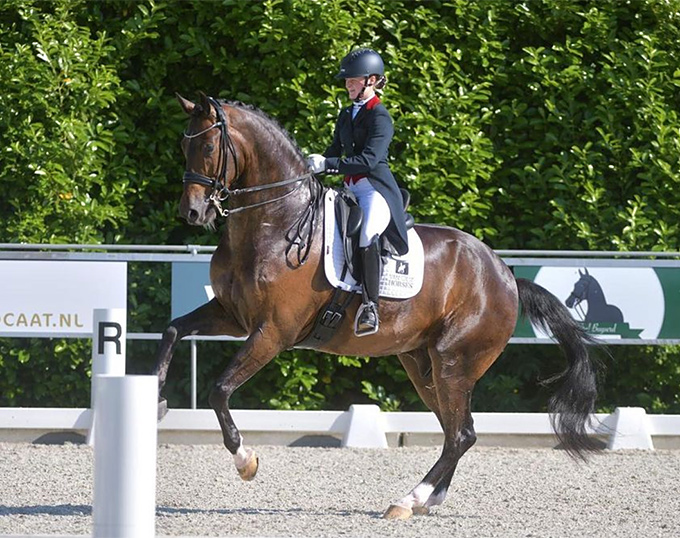 "Riding professionally is definitely the future," she explained. "I'm out here with two 4-year olds of my own, that I've owned from foals. At the moment I'm riding everything from 3 year olds to Grand Prix horses and I'm very grateful to Anne and Gertjan for the opportunity to ride such amazing quality horses. Competing will be part of the future but for now I'm so excited to be learning from Anne, Lottie and being part of an amazing, positive team."
Photo © Camille Peters - Astrid Appels - Tom Eijkelenkamp
Related Links
Phoebe Peters' Elder Sister Camille Takes over Ride on SL Lucci
Phoebe Peters Stepping Into Juniors in Style, Wins 2016 CDI-J Keysoe
Phoebe Peters Claims Kur Gold with World Record Score at 2015 European Pony Championships
Phoebe Peters Secures Team Gold for Great Britain at 2015 European Pony Championships
Dujardin Pays it Forward, Gives Young Horse Ride to Phoebe Peters
Phoebe Peters Undisputed 2013 European Pony Champion Wins Kur Gold
British Phoebe Peters Wins Individual Test Gold and Writes History at 2013 European Pony Championships
SL Lucci Sold to the British Pony Rider Phoebe Peters