World Championships Dressage - A Look Back in History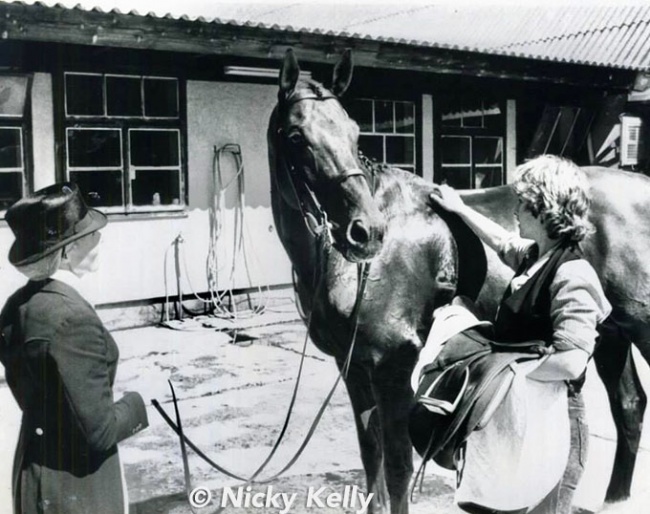 This article is a continuation of 1982 World Championships Lausanne — Again Dr. Reiner Klimke
1982 World Championships Lausanne Through the Eyes of Nicky Kelly and Claudia Rosner
Nicky Kelly, British groom of Granat at the 1982 World championships, looks back on the Lausanne World Championships, where her former boss, Joan Hall, was one of the judges deciding the medals and placings.
The 1982 World Championships were held in Switzerland in August. We traveled there with Granat and had Azurit, a Trakehner stallion, as second horse.
We arrived a few days earlier to allow the horses to adjust and acclimatize to their new surroundings. Because of his blindness in his right eye, Granat was walked around the venue by Mr. Wahl to allow him look at everything. I remember the stables at Lausanne were tents and quite small, but a few words from Mr. Wahl and we had an upgrade to lovely permanent stalls inside the barn. The horses were calm throughout the show in spite of the pressure Christine was under to hold her position as world number one. Granat was one the sweetest and kindest horses to look after.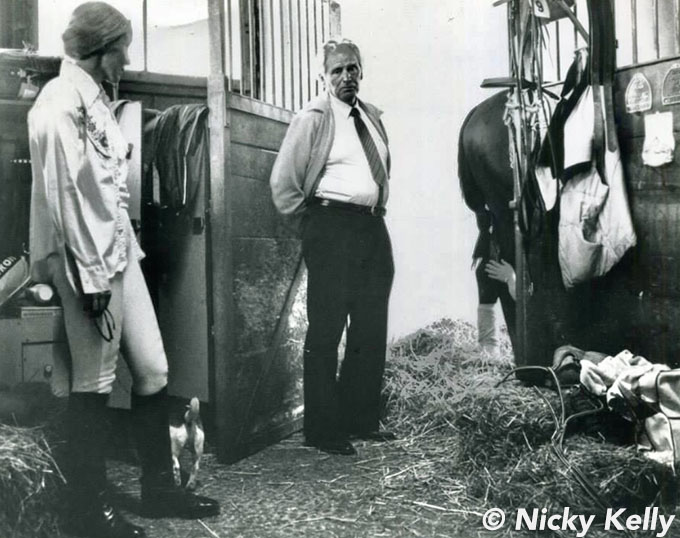 Our grooms' accommodation were bunk beds in an army barrack. We were lucky as Christine and Georg would always make sure we had enough to eat and pocket money for an afternoon shopping.
At 17 years, Granat was set to retire after Lausanne. Christine always plaited him herself at shows because it have her some space and peace to clear her head. Another individual gold medal would have been a lovely way to end his career, but it was not to be. A small mistake in the one tempi meant that Dr. Klimke and Ahlerich beat us to the gold. For me Christine and Granat were still champions and will always be.
Back at home in Hasenberg, Granat had a rest and then everything went back to normal for him. He thrived on work and enjoyed being mentally challenged. He was our "go to" horse" if we were learning something new. When he turned 22, Granat then only had light exercise to keep him fit and his joints supple and spent more and more time out in the pasture. In 1989 a stroke ended his life and he was put to sleep.
1982 World Championships Lausanne Through the Eyes of Claudia Rosner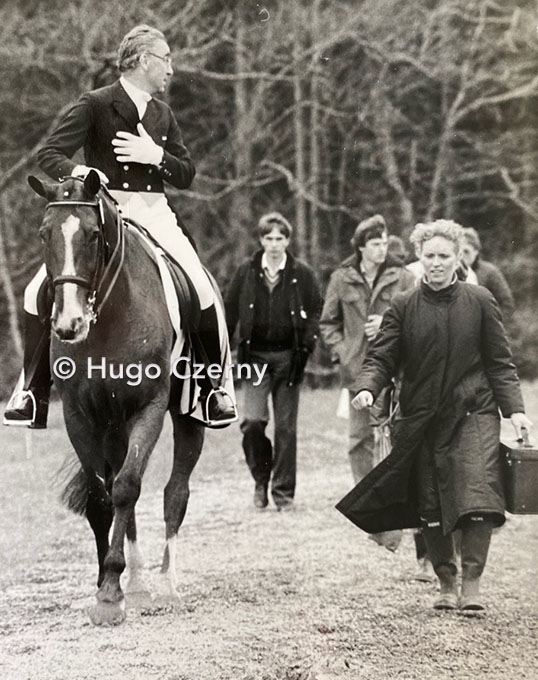 German Claudia Rosner started to work at Dr. Reiner Klimke's barn at the early 1970s and  became his traveling groom a bit after, looking after his champion horses Mehmed, Ahlerich, and Pascal on numerous championships and in their retirement:
It is strange that despite Dr. Klimke and Ahlerich becoming World champions in Lausanne 1982, I do not remember as much of that event than of many others I went to. My friend Regine from Münster accompanied me and helped me with the second horse beside Ahlerich.
What I remember well was that the stables in the tent were really small and that Christine Stückelberger's Granat, one of the big favourites, was allowed to have a permanent stable.
We grooms didn't have the greatest accommodation either, but I still laugh thinking of the showers we had there. If I switched mine on, all showers went into action and in the end no we had no dry room anymore.
Compared to the Alternative Olympics in Goodwood 1980 the atmosphere was different. At that time horses could still "warm up" in an Intermediate class which did not count for the World Championships. Dr. Klimke decided to start Ahlerich to leave an impression, but didn't finish the program to avoid a score and a direct comparison with the other favourites.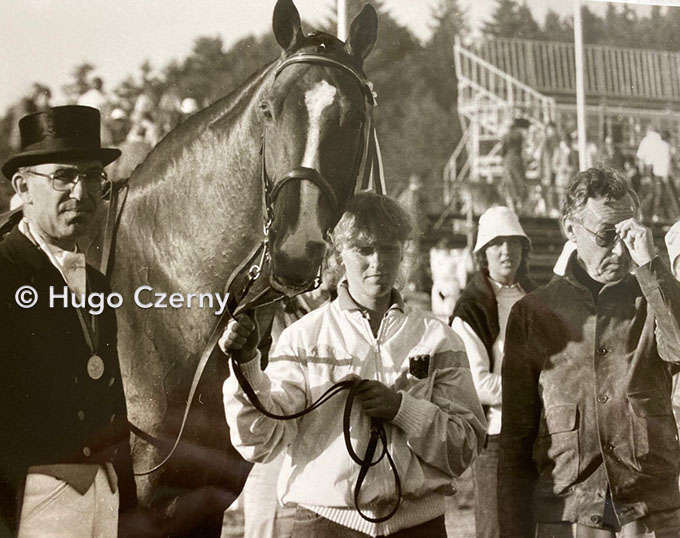 Ahlerich was for sure one of the horses able to become World champion, but of course the Swiss hoped Granat would win again at his very last show.
The German team was no doubt destined for gold and we were proud to take home both gold medals in the end.
Interviews conducted by Silke Rottermann for Eurodressage / Photos © Private Kelly/Rosner/Klimke - Hugo Czerny
Scores: 1982 World Championships
Related Links - World Championships Series
1978 World Championships in Goodwood - Dressage in the Park
1978 World Championships Goodwood Through the Eyes of Christine Stuckelberger
1974 World Championships in Copenhagen: The Most Picturesque World Championships
World Championships Copenhagen 1974 Through The Eyes of Ruth Klimke
1970 World Championships in Aachen: Soviet Union Defeats Germany
World Championships Aachen 1970 Through The Eyes Of Ulla Hakanson
Finally Official - The First Dressage World Championships 1966
World Championships Berne 1966 Through The Eyes Of…