Danish Warmblood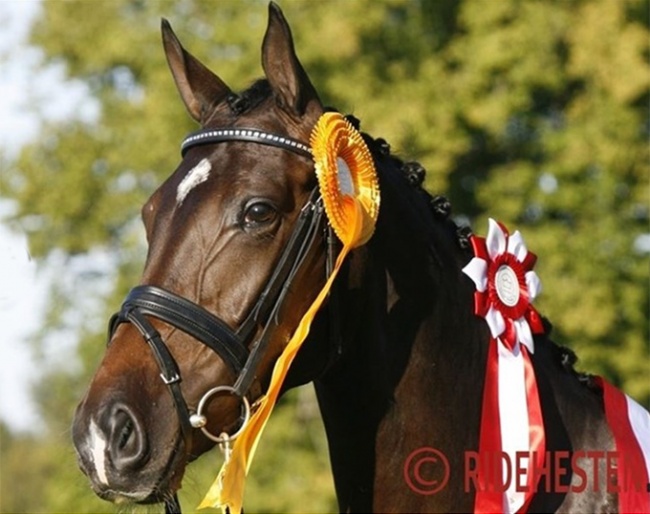 Bøgegårdens Don Romina, one of Denmark's most significant brood mares and the Danish Warmblood Mare of the Year 2006, has passed away. She was 19 years old. 
Bøgegården's Don Romina was vt Blue Hors Don Schufro x Lionell and born in 2003. She was bred by to Theodor Schmidt at his brood farm Bøgegården in Bolderslev, Denmark
DWB Mare of the Year 2006
As a 3-year old she sold to Marianne and Andreas Helgstrand. 
She earned the gold medal at the 2006 Danish Warmblood Elite Mare Show and was awarded the title Mare of the Year.
She had her first foal in 2007 by Bogegardens Laurino, a colt named Luxor. 
Jaeger
Her second foal became her most famous one, Sezuan (by Blue Hors Zack). The breeder's name was not Helgstrand but Linette Jaeger. 
The mare sold to Mogens Pedersen and Eva Götzsche of Stutteri Straight Horse with Sezuan on the ground. They were offered to buy the foal for 50,000 DKK (6,700 euro) but declined as they thought the mare was already expensive enough. 
Straight Horse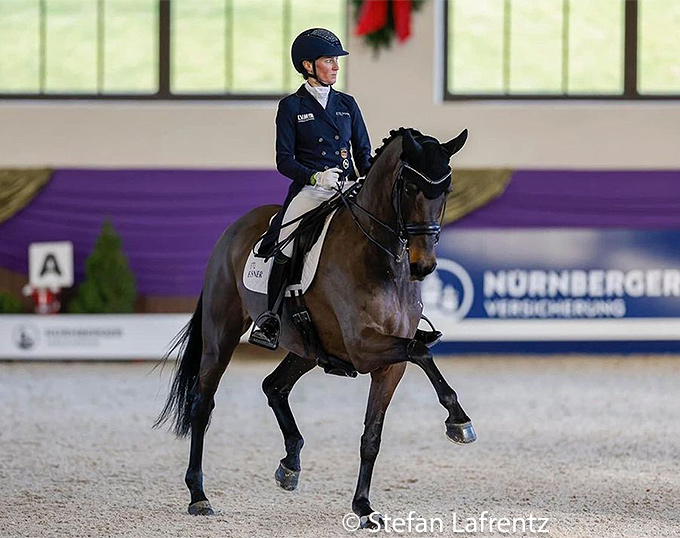 For Straight Horse Don Romina went on to produce more significant offspring which made their way into international dressage sport. 
In 2011 the colt Straight Horse Don Tamino (by Totilas) followed and he's now an international Grand Prix horse under Swiss Philine Brunnr. In 2013 there were two ET foals: Straight Hors Ascenzione (by Zack), who won the Nurnberger Burgpokal under Helen Langehanenberg, and Straight Horse Sezuanna (by Zack), who became the 2016 Danish Warmblood Mare of the Year and is now in training with Imke Schellekens-Bartels.
Further offspring are Straight Horse Don Zuan (by Zack), Netstutteriets Nafea Fa Ipoipo (by Zack - it sold as an embryo and was therefore registered by Netstutteriet), Straight Horse Zarina (by Zalabaster), Straight Horse Zonate (by Zack), Straight Horse Sassenach (by Sir Romance), Straight Horse Senator (by Sir Romance), and Straight Horse Zarkosy (by Zonik).
Legacy
In 2021 Danish Warmblood honoured Don Romina with the title of "Dressage Breeding Mare of the Year 2021" and give breeder Theodor Schmidt a special picture frame.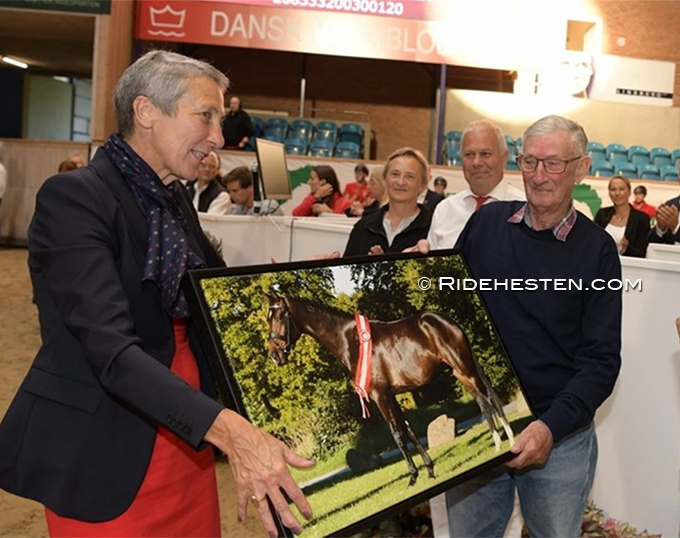 Owners Eva and Mogens are saddened by the loss of their top mare. In an interview with Ridehesten, they said, "se will miss Don Romina every single day, but we are happy about her many successful offspring and the joy they bring us in the breeding work."
Straight Horse is expecting two ET foals by Don Romina in 2023, one by Bonjour and one by Zonik. They also froze fertilized embryos from Don Romina, including two embryos by Blue Hors Zack .
Photos © Ridehesten - Stefan Lafrentz
Related Links
Look Who's Back: Sezuan - Returns after Five Year Break from Competition
Straight Horse Don Zuan, New Ride for Sophie Reef
Imke Schellekens-Bartels Welcomes Straight Horse Sezuanna to the Team
Sezuanna Named 2016 Danish Warmblood Mare of the Year
Bøgegaardens Don Romina, 2006 Danish Warmblood Mare of the Year
DNA Research Reveals New Sire for Licensed Danish Warmblood Stallion Sezuan