The Netherlands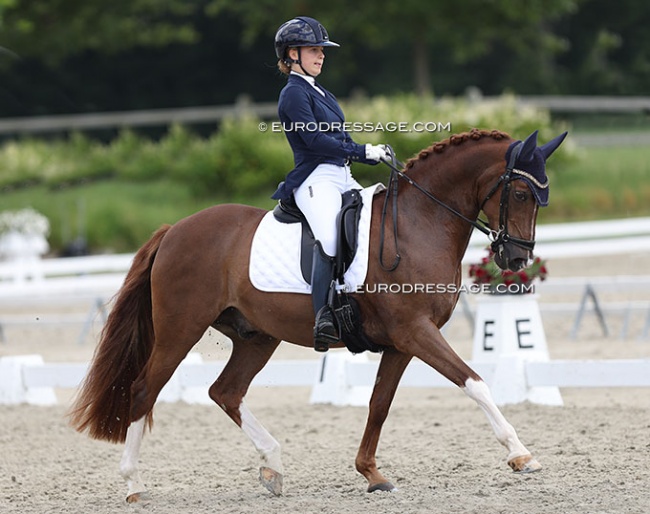 Reigning Dutch pony champion Maddy Dijkshoorn has lost her number one pony, Boogie de l'Aube. He passed away on 17 March 2023.
Boogie de l'Aube was a 16-year old Belgian sport pont by FS Don't Worry out of Krizette (by Varello). He was bred by Belgian based Finnish Riika Koljonen.
Denmark
The chestnut gelding made his break through in international pony sport owned by the Belgian based Danish Charlotte Thornby-Nielsen. Under her daughter Emilie Thornby Ffinch the pony made his international debut at the CDI Valencia in March 20616.
The pair competed internationally for one year in 2016, showing at Saumur, Compiegne, and Le Mans.
Austria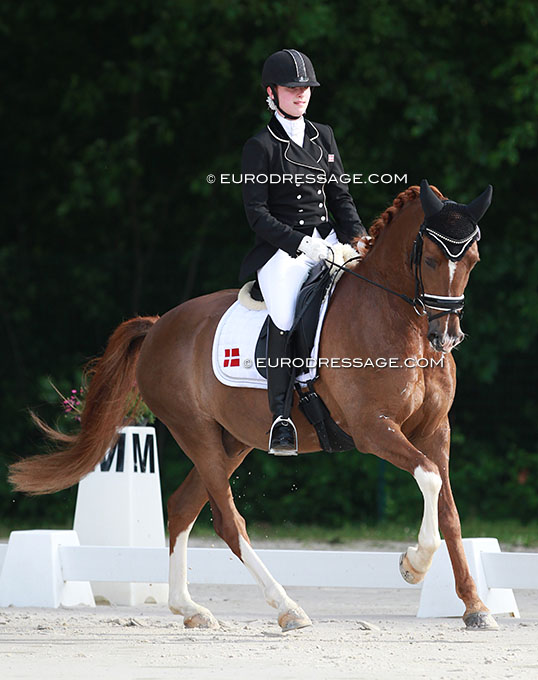 Boogie sold to Austrian pony rider Felicita Simoncic.
They made their international debut at the CDI Wiener Neustadt in March 2018 with 69% scores. Their year culiminated with a 25th place at the 2018 European Pony Championships in Bishop Burton as well as winning the title at the 2018 Austrian Pony Championships. 
In 2019 Felicita's second pony, Chantre became her number one ride, but Boogie was also campaigned at CDI's in Wiener Neustadt, Mariakalnok, St. Marghareten and Exloo that year. The pair's last international was Exloo in October 2019 after they reclaimed the national title at the 2019 Austrian Pony Championships. 
Holland
Boogie did not appear in the international arena in 2020 and was sent to Dressage Stable van Baalen to be sold.
In 2021 Dutch Maddy Dijkshoorn acquired Boogie and continued to train him with Marlies van Baalen. Their international debut was at the CDI Grote Brogel (BEL) in July 2021.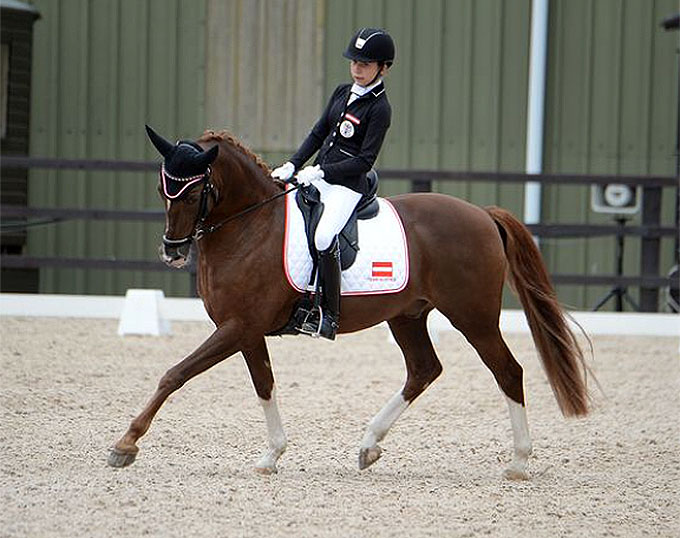 They went full throttle from there with more CDI's starts in Deauville, Zandhoven, Grote-Brogel, Le Mans, Exloo and Aachen Indoor between July and December 2021.
In 2022 the duo competed in Le Mans, Opglabbeek, Kronenberg, Exloo, Hagen and Meerle before being selected on the Dutch team for the 2022 European Pony Championships, where they won team and kur to music silver. They put the icing on the cake by winning the 2022 Dutch Pony Championships. 
Untimely Passing
2023 would have been Dijkshoorn last year on ponies and Maddy and Boogie kicked off the season at the CDI Lier, where they placed second twice and third in the kur with 72% marks. 
Unfortunately, the pony suffered from a severe colic attack and despite all veterinary care and surgery he did not survive.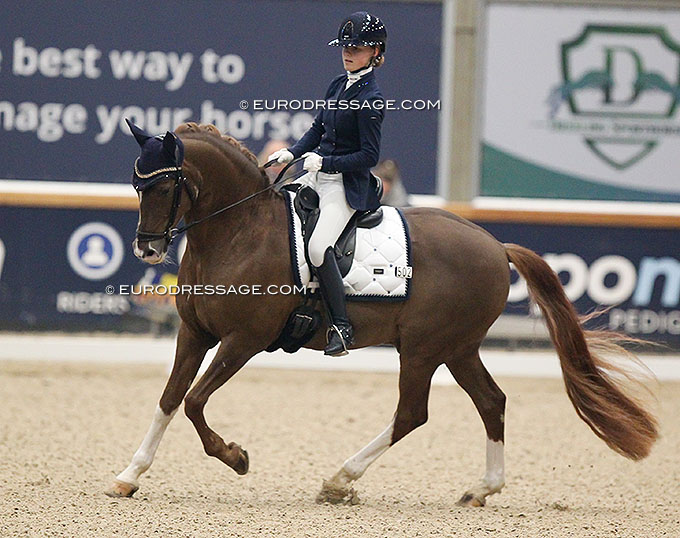 "My heart is in a thousand pieces right now," Maddy wrote. "Today we had to say goodbye to my once in a life-time pony Boogie. We have tried everything but there was nothing we could do anymore. I am very grateful for everything you gave me. You were the best pony i could ever wish for. I'm going to miss you."
Dijkshoorn won seven international CDI classes on Boogie de l'Aube. Maddy still has a second pony to ride, Hojvejs Casmir (by Spartan x de Noir), and made her CDI debut as a junior this year on Querello (by Quaterback x Weltmeyer).
Photos © Astrid Appels - private
Related Links
Mia Allegra Lohe Captures Kur Gold at 2022 European Pony Championships
Maddy Dijkshoorn Wins 2022 Dutch Pony Championships
Dutch Dressage Squads for 2022 Announced, Higher Bar for Squad Submission
Simoncic's FEI Ponies Chantre and Boogie de l'Aube Sold
Maeva Hoang's Grand Prix Horse Blacktime Sold to Belgium