Brazil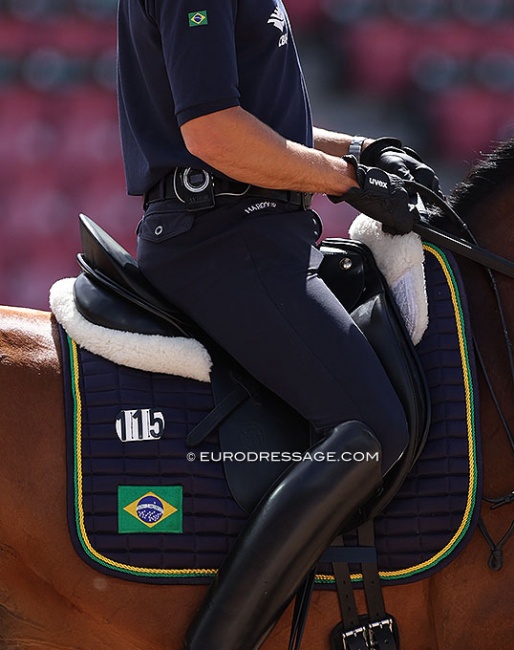 The Brazilian equestrian federation (CBH) has announced the team that will represent Brazil at the 2023 Pan American Games in Santiago, Chile, on 20 - 25 October 2023. 
The team nomination includes one horse that did not participate in the official selection process and has not produced the required selection scores this season, but has been accepted, nonetheless, based on prior results: Escorial Campline.
Brazilian Pan Am Team
The nominated Brazilian team includes:
João Victor Oliva – Escorial Campline
Manuel Tavares de Almeida Neto – Rosa Belle
Paulo César dos Santos – Fidel da Sasa JE
Renderson Oliveira – Fogoso Campline
The first reserve is:
Victor Ávila – IGS Privateer
The following riders will be on stand-by in alphabetical order:
Eduardo Alves de Lima – Florisbela VO
João Victor Oliva – Feel Good VO
Manuel Tavares de Almeida Neto – Ingênuo Interagro
Murilo Augusto Machado – Jorge VO
Sarah Waddell will serve as chef d'equipe.
Escorial Campline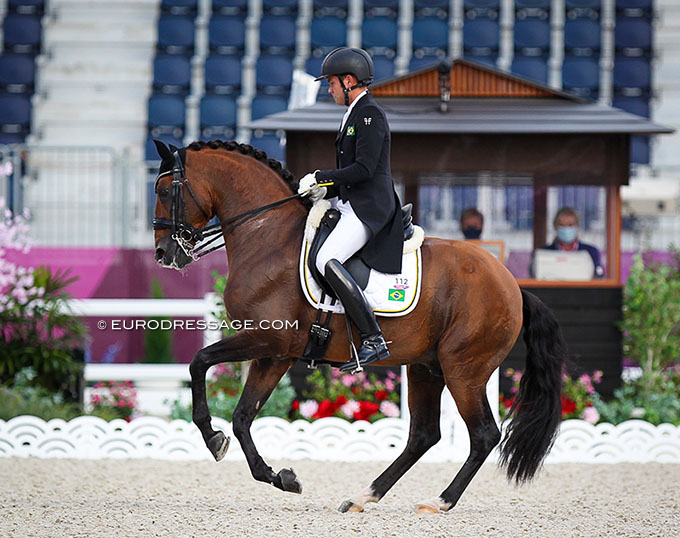 CBH stipulated that team potentials would be observed in FEI competitions (2* and 3* level or higher) in Brazil and abroad as of March 2023. Escorial's last show was the CDI 4* Beloura (POR) in February, where Joao Marcari Oliva and the Lusitano stallion scored 69.674%. It was the horse's only show in 2023, so far.
Oliva competed in the official selection process with his second horse Feel Good VO. The Brazilian federation finds that enough compliance with the rules to make him eligible for team selection.
Website Dressage Brasil questions the ethics of this way of selecting. They interviewed CBH dressage director, Sergio de Fiori, who stated that "changing João Oliva's horse was a decision made aiming for the best result for Brazil and after veterinary evaluation. All stages were conducted in accordance with the rules and with complete transparency; and in prior consultation with all parties involved and directly interested in the selection."
Team Trainer Decides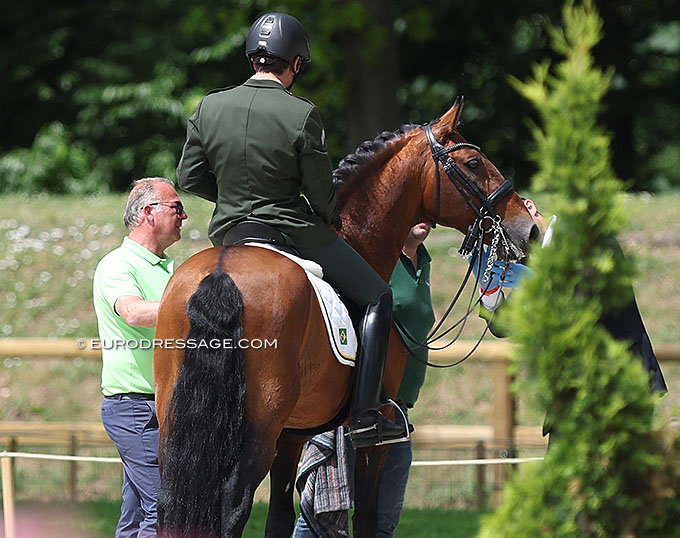 Dressage Brasil further quoted De Fiori who said  "it is important to highlight that CBH does not make the calls directly. Calls are made by team coaches in each sport."
The Brazilian Team Trainer/Technical Advisor is Norbert van Laak (GER), home trainer of Joao Marcari Oliva. 
De Fiori added, "the CBH Veterinary Commission carried out a thorough evaluation of Escorial, in accordance with the decisions taken after meetings with the team coach and the owners of the previously selected horses. According to the veterinary evaluation, the horse is in perfect health."
Olympic Selection
The Pan American Games are the final opportunity for countries of the Americas to qualify a team for the 2024 Paris Olympic Games. It has to place in the top two spots of the team ranking, not including the U.S.A. which already qualified at the 2022 World Championships. Canada and Brazil are considered the main contenders for this Olympic slot.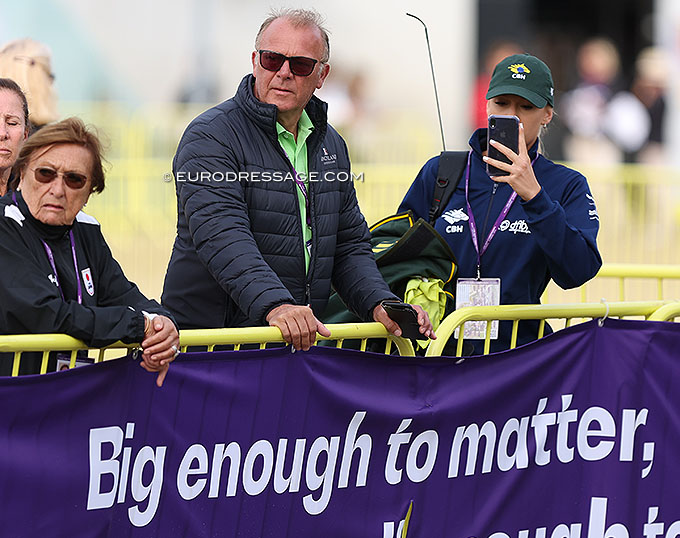 Contenders need to have a minimum of two Grand Prix combinations on their mixed team. More combinations will work to an advantage as an extra score co-efficient is given to Grand Prix pairs. The Pan American Games still allow for mixed teams of small and big tour riders. 
Although a favourite for a slot, Brazil's sister country Portugal failed last week in securing an Olympic team spot at last week's European Championships.
Photos © Astrid Appels
Related Links
Eurodressage Coverage of the 2023 Pan American Games
Team Campline and Football Player Neymar Join Forces to Establish "Horse Team"
Rodrigo Torres' Tokyo Olympic Sensation Fogoso to Compete for Brazil
Waddell and Pass Win 2018 Brazilian Dressage Championships