Bits 'n Pieces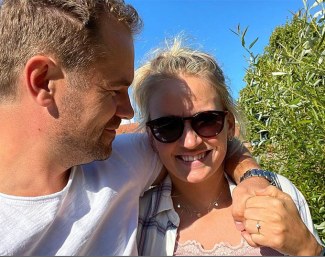 The end of the summer seems to have been the perfect moment for proposals as quite a few dressage riders got engaged in August. 
The first was Danish Olympian Nanna Skodborg Merrald, who was proposed to by long-time boyfriend Jesper Rasmussen.  Jesper went down on his knee while Nanna was in pre-quarantine in Aachen right before the 2021 Olympics in Tokyo. 
Merrald and her Olympic team mate Carina Cassoe Kruth also got the traditional Olympic rings tattooed on their body upon returning home from Tokyo. They were joined by Cathrine Dufour who already got hers in 2016 but had them touched up. 
Former international young rider Caroline Scheufele was asked to be married by her boyfriend Miguel Bosch while on holiday in Formentera. The Swiss Scheufele recently acquired the PSI auction horse Dante's Pearl for her come back to the dressage arena. Bosch is a music artist.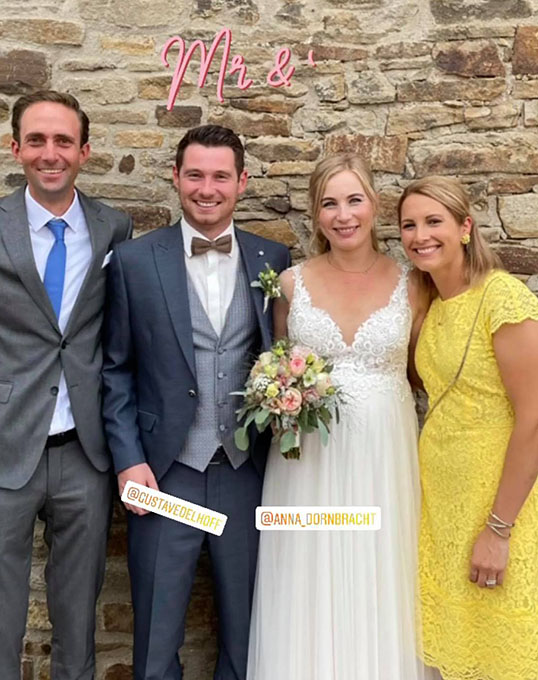 German Grand Prix rider Ann-Kristin Dornbracht got married to her partner Gustav Edelhoff. The couple is also expecting their first child together.  Ann-Kristin represented Germany at the 2006 European Young Riders Championships. She still rides but also manages an interior decoration chain Kotte Tischkultur with her mother. Edelhoff has close connections with the dressage world as a relative of German Grand Prix rider rider Senta Kirchhoff. 
Former Danish team rider and 2012 Olympian Lisbet Seierskilde married her partner Kim Lund on 7 August 2021. The couple has a daughter named Lucie. The couple runs Jonstrupgården, which for more than 50 years has been run by Lisbet's mother, Susanne Seierskilde and father Gert Pedersen. Lisbet's husband is a pilot by profession, but also helps in the equestrian center, which the couple took over in August 2019. 
Belgian Grand Prix rider Delphine Meiresonne gave birth to her first child, a baby girl, named Coralie Mortelmans, on 9 August 2021. Father is husband Xavier Mortelmans, whom she married in corona times in a small, intimate ceremony on 20 June 2020 after four years together. Delphine was the 1998 European Pony Champion, the second Belgian rider to ever achieve the individual title. "Giving birth is the only blind date of which you know you'll meet the love of your life," Delphine wrote. 
Luxembourg based German young rider Victoria Schönhofen had to deal with a few set backs recently. Not only did she loose her foal Balenciaga, but she also had to undergo shoulder surgery. "I tried so long now but the pain is getting worse and worse and it's almost impossible for me to ride and manage my daily routine without pain," she explained. "I will have to do it now and then I'm back soon."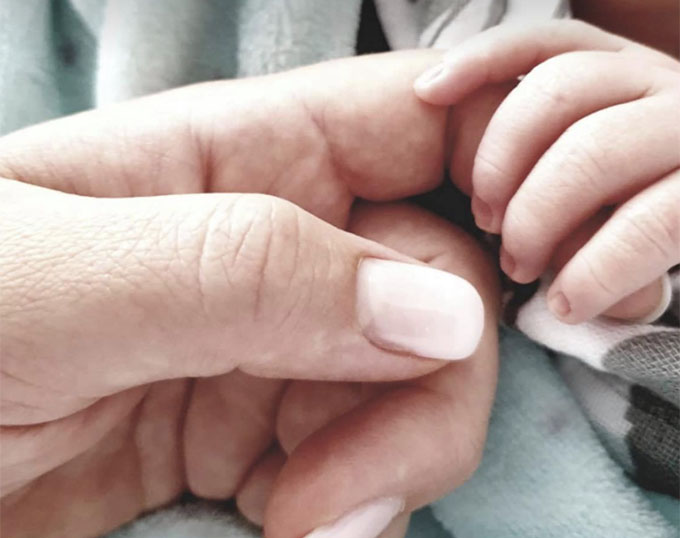 German based South African dressage rider Gretha Ferreira gave birth to her first child, Leo Hendrik Hausmann, on 6 August 2021. "Our hearts have never fuller," said Gretha. Based at Hofgut Sachtenhorst in Mülheim, Gretha and husband Patrick Hausmann were married this year. 
Dutch junior rider Anniek van Dulst is no longer a combination with Henderson Hilton (by Johnson x Chronos). The B-squad listed Dutch pair was separated after the 2021 Dutch Dressage Championships. Henderson Hilton's owner Linda van Woudenberg was no longer happy with the partnership and pulled the horse away. She has now allocated the ride on the bay gelding to Jill Bogers, who was a double Dutch pony team rider and medalist on First Hummer. Bogers also previously rode Van Woudenberg's Happy Feet for a brief period. 
German Grand Prix rider Victoria Michalke and husband Denis Nielsen held her church wedding  this weekend in Lech am Arlberg, Austria. The couple already celebrated their civil wedding six weeks ago, but on 21 August the formal church wedding took place in attendance of the creme de la creme of Victoria's generation of German dressage sport. Guests included Sandra Nuxoll, Benjamin Werndl, Kristina Broring-Sprehe, Charlott-Maria Schurmann, Fabienne Lutkemeier-Müller, Jill de Ridder, Hendrik Lochthowe and Eyal Zlatin, Friederike Tebbel, Anna Christina Abbelen, and many more. Show jumper Denis Nielsen proposed in November 2019 and their wedding was scheduled for January 2021, but corona delayed the nuptials.