Austria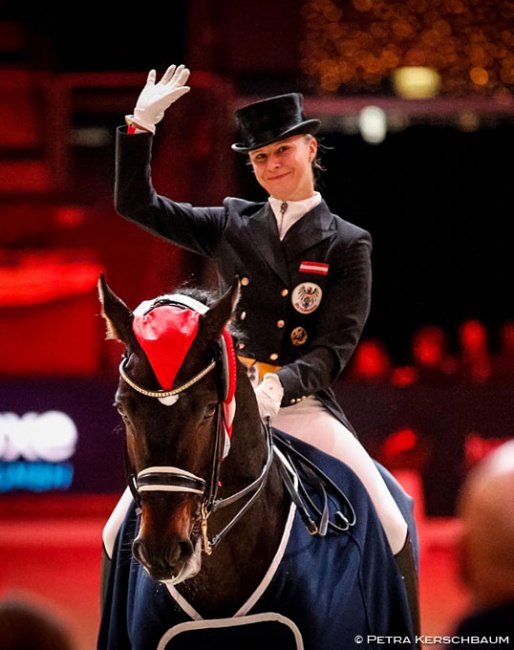 The 2020 CDI-W Salzburg  has been postponed to 21 - 24 January 2020.
Austria's government imposed a total lockdown" as of 17 November for at least two weeks as part of  tougher anti-coronavirus restrictions, including shutting schools and non-essential shops, to contain spiralling second wave infections.
Two weeks ago the CDI 4* in Salzburg was already postponed to 8 - 10 January 2021, but today the organizers of the "Amadeus Indoor Horse Show" in Salzburg were also forced to postpone the World Cup qualifier CDI-W. This event has been rescheduled for 21 - 24 January 2021.
Be Responsible
Josef Göllner, show director of the Salzburg horse show wants to take responsibility and show proper citizenship. 
"We don't want to take advantage of this  "loophole" for top sport (which allows top sport without audience), because many people still come together at the event with the athletes and grooms," said Göllner. "We are aware of the efforts of the state of Salzburg and the state of Austria to contol the situation and want to make our contribution to it. The children are not allowed to go to schools or playgrounds but we can ride - that somehow doesn't go together."
The CDI-W Salzburg is one of only three Western European League World Cup qualification events still standing on the 2020-2021  calendar alongside Neumunster and 's Hertogenbosch. 
Who Qualifies for a Potential Finals? 
The 2021 World Cup Finals are scheduled for Gothenburg (SWE) on 31 March - 4 April 2021.
For the Western European League, which delivers the largest group of riders for the finals, only one qualifier has taken place so far, in Vilhelmsborg (DEN). 
Eurodressage asked Frank Kemperman, chair of the FEI Dressage Committee, on what basis finalists will be selected for Gothenburg. 
"This question is a point on the agenda of the Dressage Committee," Kemperman told Eurodressage. "Let us hope that the Finals can take place and we can find a fair system for participation. Work in progress."
Photo © Petra Kerschbaum
Related Links
Eurodressage Coverage of the 2020-2021 World Cup Circuit
2020 CDI-W Frankfurt Cancelled - Louisdor Cup, Burgpokal, Piaff Forderpreis to Kronberg
2020 CDI-W Mechelen Cancelled due to Corona
2020 CDI-W Lyon Cancelled due to Corona
2020 CDI-W London at the Olympia Horse Show Cancelled due to Corona
Two CDI's in Wellington Scheduled for Autumn 2020
Corona Cancellations: Amsterdam, Nice, Munich indoors