Germany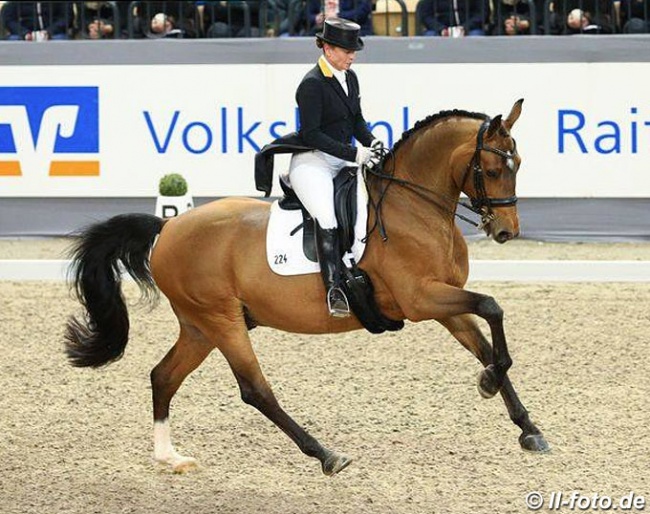 Another World Cup qualifier bites the dust due to corona. The 2021 CDI-W Neumunster on 18 - 21 February 2021 has been cancelled. 
"With a heavy heart we are forced by the current Covid situation to cancel the VR Classics Neumünster," said show director Paul Schockemöhle. "The latest development in Germany and also in Schleswig-Holstein is worrying, so the government currently decided a hard lockdown with a ban of any kind of public events until at least January 10, 2021."
He continued, "despite severe restrictions, the infection numbers are continuing to rise dramatically. This must be urgently stopped and get under control. Every individual must contribute to this - including us. This is why we had no other choice but to cancel the VR Classics, because even in February an incidence value of less than 50 can hardly be expected, and in addition there are entry restrictions, so that the internationality of the tournament can probably hardly be guaranteed."
The team around Francois Kasselmann has prepared numerous scenarios with heart and soul as well as a detailed hygiene concept in order to be able to organize the show in Neumunster, even with a very small number of spectators. 
 "We are committed to the sport, but the health situation is serious and the safety of everyone involved has absolute priority", says Ullrich Kasselmann.
Alternative Model for 2021 World Cup Finals?
With only one Western European League World Cup qualifier held so far in Denmark (in October), the status of the 2021 World Cup Finals in Gothenburg seems unsure.
The 2020 CDI-W Salzburg, scheduled for 21 - 24 January 2020, is still a go, as well as the 2021 CDI-W 's Hertogenbosch in March. 
Isabell Werth, president of the International Dressage Riders Club, 
"It is a pity that the FEI Dressage World Cup cannot take place in the "boiling pot" of  Neumünster and I thank the organizers for trying everything. Despite the cancellation of many World Cup stations, the final in Gothenburg will be hosted by an alternative admission model. This is important for our sport," said  Isabell Werth.
Photo © LL-foto
Related Links
2020 CDI-W Salzburg Postponed to 21 - 24 January 2021, Who Will Qualify for the Finals?
Eurodressage Coverage of the 2020-2021 World Cup Circuit
2020 CDI-W Frankfurt Cancelled - Louisdor Cup, Burgpokal, Piaff Forderpreis to Kronberg
2020 CDI-W Mechelen Cancelled due to Corona
2020 CDI-W Lyon Cancelled due to Corona
2020 CDI-W London at the Olympia Horse Show Cancelled due to Corona
Two CDI's in Wellington Scheduled for Autumn 2020
Corona Cancellations: Amsterdam, Nice, Munich indoors