Germany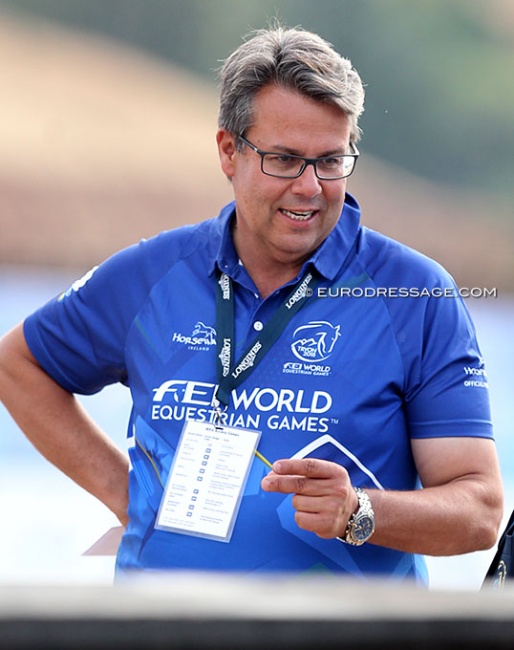 Thomas Baur, show director of the Global Dressage Festival in Wellington as well as numerous CDI's in the U.S.A. and Europe, has resigned as vice chair of the International (Equestrian) Event Organizers Association (IEOA) effective immediately.
He explained that he has no confidence in the newly formed FEI Dressage Committee headed by newly elected chair Maribel Alonso. 
Our Voice is Not Heard
Baur submitted his resignation as Vice President of EO (Event Organizers) and chairman of DO (he Dressage Organizers) by letter on 22 November 2021.
"After 18 years in DO/AIDEO, and nearly the same time in EO/IEOA, the time has come for me to move on and put my efforts elsewhere," he wrote. "During the past years, the voice of the Dressage Organizers Club hasn't been heard. Our elected representative and proposal for the organizers rep in the Dressage Committee was rejected by the FEI."
In 2019 the FEI Dressage Committee welcomed dressage rider Patrik Kittel (SWE) on board as representative of the Show Organizers (through his connection with the CDI Stockholm). EO has proposed Luxembourg judge and CDI Leudelange organizer Christof Umbach as their preferred candidate, but he lost to Kittel.
Alonso, Pawn in Ivory Tower of Lausanne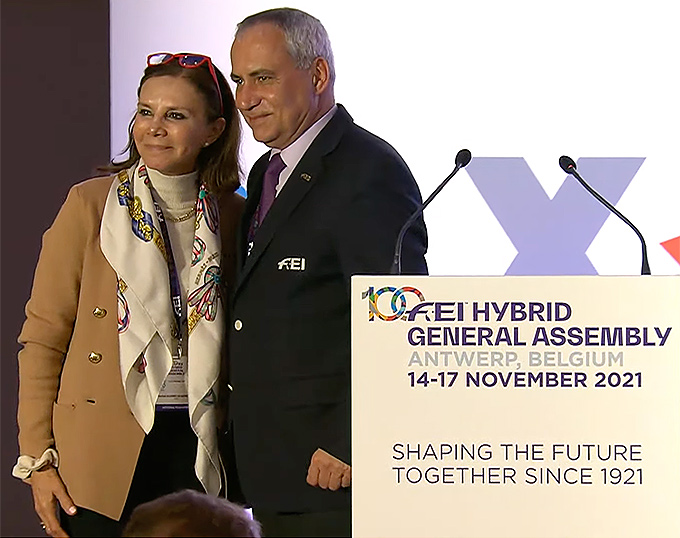 Baur wishes to untie himself from EO, which is bound to serve the FEI through a Memorandum of Understanding.  In order to be able to speak freely and act in the best interest of the sport - maybe going against the FEI's agenda - Baur resigned from his two positions.
Baur has no confidence in the newly elected FEI Dressage Committee, headed by Mexican judge Maribel Alonso. He believes she is a pawn for FEI president Ingmar de Vos. 
"Once again we are in the same situation, with a new chair who is a bureaucrat and part of the ivory tower Lausanne," Baur wrote. "It is very clear to me that Dressage but also the Equestrian Sport in general is facing challenges they are not up to."
Baur continued, "for Dressage, I'm certain that things will now become even worse. With me stepping down, I am then free to criticize the Dressage Committee, and the FEI. Currently, that is not possible under current MoU with the FEI."
FEI Dressage Committee - Task Force - FEI Dressage Committee
In 2008 FEI president Princess Haya cleaned house by forcing the resignation of Belgian judge Mariette Withages as chair the FEI Dressage Committee. In that wake,  DC members Truppa (Italian judge), Dieter Schüle (German judge) and Monica Theodorescu (rider representative) resigned as well. At the time the argument was that too many judges were sitting on the FEI Dressage Committee and steered the sport in a one-sided direction.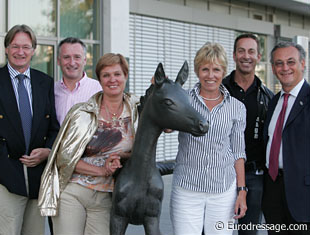 Haya created an  "Ad Hoc Working Group" to replace the Dressage Committee, which turned into the "Task Force" in 2009.  The Task Force was chaired by Frank Kemperman (NED), joined by Richard Davison Riders (GBR - riders' rep) , Robert Dover (USA - trainers' rep), Alain Franqueville (FRA - chefs d'equipe rep), Elisabeth Max-Theurer (AUT - owners' rep) and Katrina Wüst (GER - judges' rep). 
At the 2009 FEI General Assembly a new FEI Dressage Committee was elected. The chair seat was reserve for Frank Kemperman, while the other positions were always for terms of four years. In 2009 Kemperman was joined by Thomas Baur (show organizers' rep ), David Hunt (trainers' rep), Margit Otto-Crepin (riders' rep), Elisabeth Lundholm (Chef d'Equipe rep) and Anne Gribbons (judges' rep).
Too Many Judges?!
This year a new Chair had to be chosen as Kemperman's term was up after 13 years. He twice re-elected for a four-year term.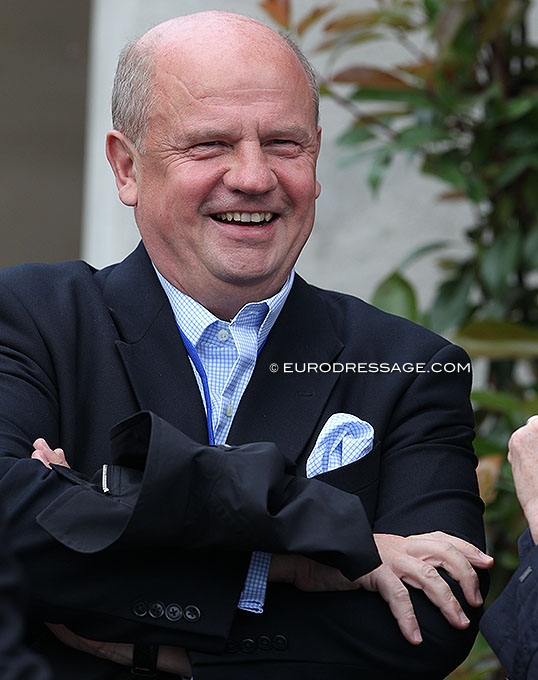 The new FEI Dressage Committee will have judge Maribel Alonso as chair, who won the election at the 2021 FEI General Assembly with 69 votes. She ran against Martin Richenhagen (GER) who had 24 votes, and Ulf Helgstrand (DEN) who got 9 votes. 102 national federations cast their vote. 
Baur had wished for Martin Richenhagen to become the new FEI DC Chair.  "Martin is independent and he means what he says. That would have been the professional approach, but now we have a bureaucrat," he told Eurodressage. "In 2019 Umbach was rejected by the Dressage Committee because they said they couldn't have three judges on the DC. Now, two years later, it is allowed to have three judges on the committee. The last time when we had a judge as Chair it ended in disaster."
Alonso will head the current Dressage Committee which includes judge Peter Storr (GBR - judges' rep),  judge Irina Maknami (RUS - vice chair), Monica Theodoresu (GER - trainers' rep), Patrik Kittel (SWE - show organizers' rep), and Beatriz Ferrer Salat (ESP - riders' rep).
Related Links
Maribel Alonso Elected Chair of the FEI Dressage Committee 2021 - 2025
Three Candidates in the Running for Chair of the FEI Dressage Committee
FEI Dressage Task Force Held its First Meeting
War of the Worlds: National Equestrian Federation Take Standpoint on Haya's Request for Resignation of FEI Dressage Committee
Mariette Withages: "The FEI is Not a Democracy"
Truppa, Schüle, Theodorescu Announce Resignation at 2008 CDI Stuttgart