F.O.C.U.S.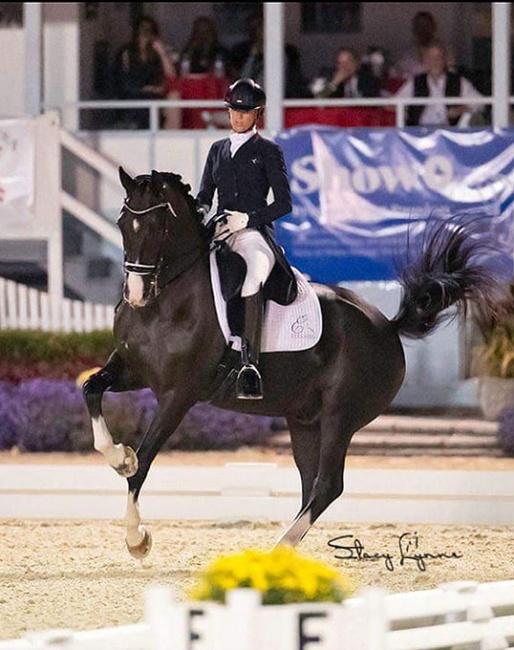 With over three decades of experience in successful horse scouting for high standard clients in the U.S.A., German dealer Jochen Arl has brought even more smiles on the face of American dressage riders in 2021. 
Not only does the Belgium based Arl source horses in Europe, but he also ships highly interesting, educated ones to the U.S.A. in close collaboration with Belgian business partner Piet Lenskens. In the U.S. Marcus Orlob and Shannon Stevens of Elite Expression Dressage in Loxahatchee, Florida, present them to clients. This way American buyers can avoid the entire hassle of paperwork and quarantine associated with the transatlantic shipping process. 
Horse Power in Florida
"We just sent a small collection of highly interesting, well educated horses to Florida to be sold during the 2022 winter season," Arl explained. "With ever changing corona restrictions across Europe it's difficult enough to travel there and by bringing the horses to the customer in the U.S.A. we want to showcase our impeccable service to the client."
Arl recently sold the young Grand Prix horse Ferrari (by Special D x Ulandro) to Marcus Orlob's clients. The dark bay gelding, who was produced to FEI level by Lenskens, competed in the World Cup qualifier at the 2021 CDI-W Devon with Shannon Stevens.
Nora Batchelder (Williston, FL) found a new Grand Prix hopeful in the 10-year old Swedish warmblood Amillion FS (by Ampere x Warsteiner), which Finnish Henri Ruoste produced and Arl sold to Carol Glover. Amillion FS is the poster hero of a project titled "Team Nora" which aims at bringing the 37-year old Batchelder to new heights at Grand Prix level, alongside her two current big tour horses Faro SQF and WGangster Girl.
California Delights
Also on the West coast Jochen has supplied ambitious dressage riders with new horse stock.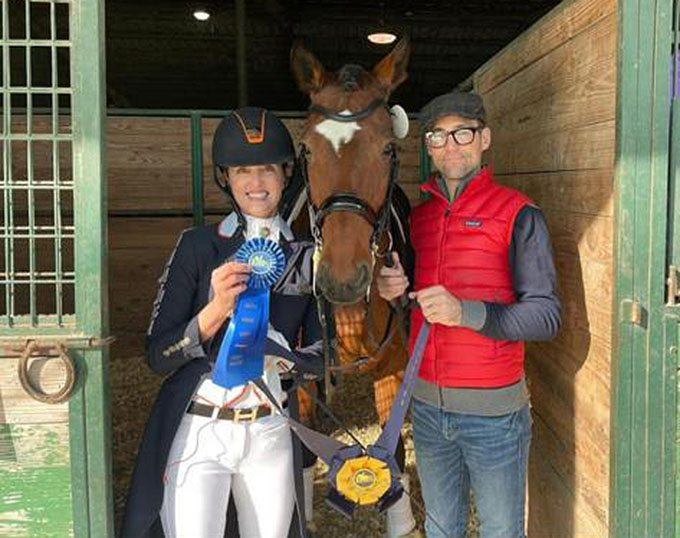 Amateur small tour rider Terri Sue Wensinger acquired the competitive Grand Prix schoolmaster Dvorak, a 13-year old Hanoverian by Don Henrico x Classiker, which was previously competed by Johan Zagers' student Joana Peterka (POL). She won the 2020 Rhinelander Under 25 Championships with him. Based in Dallas, TX, but competing in California, Wensinger is the CEO and founder of Snap! Event Productions and returned to the sport after a 30-year hiatus. She rediscovered horses as the delight in her life and now pays it forward by giving U.S. squad rider Anna Buffini the ride on her Quintessential Hit (by Quaterback x Sandro Hit). Terri trains with Dawn White-O' Connor and has Jesse Collins as home coach. The new pair made its 2022 show debut, winning the Intermediaire I on 70.20% at the Houston Dressage Society Winter show in Katy, TX on 22 - 23 January 2022.
In 2021 Dawn White-O'Connor became the U.S. Small Tour Champion on Hudson M, a 2012 born KWPN gelding by Cadans M x Tuschinski, which Jochen sold to Akiko Yamazaki in March 2020 as a Grand Prix hopeful for Dawn. Coached by Guenter Seidel, White-O'Connor has now received the ride on the rising 5-year old KWPN bred Magnifico (by Trafalgar x Houston) as an FEI prospect for resale.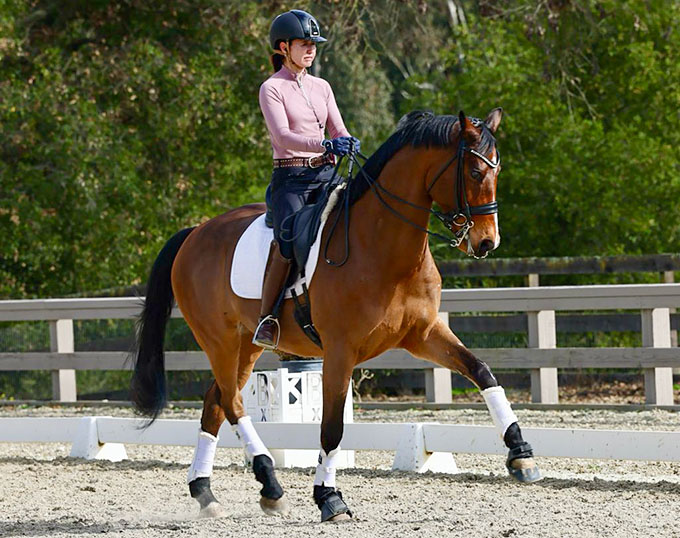 Akiko Yamazaki is one of America's leading sponsors of high performance dressage and an acclaimed Grand Prix rider in her own right. She discovered and bought Adrienne Lyle's 2021 Tokyo Olympic team silver medal winning Salvino through Arl and is now nurturing the future of U.S. dressage sport by supporting Dawn as well as her two horse-loving children, Miki and Emi Yang.  Miki is the first ever U.S. Children's Champion in 2018 and winner of team gold and individual silver at the 2021 North American Young Riders Championships, while Emi won team bronze at the 2021 World Vaulting Championships and became the California Dressage Society's High Score Pony Junior of 2021 with Garden's Sam.
The family has added Grey C Carrus, an 8-year old Oldenburg by Grey Flanell x Krack C x Burggraaf, to their string of horses at Four Winds Farm. The try-out trip in Europe was a family affair with Jochen hosting them and taking them all to see Grey C Carrus at Hubertus Hufendiek and Anna Lene Holmen's stable in Germany, where they all quietly tried out the horse to see who could be the best fit for this confirmed horse. 
The Magnetism of Paris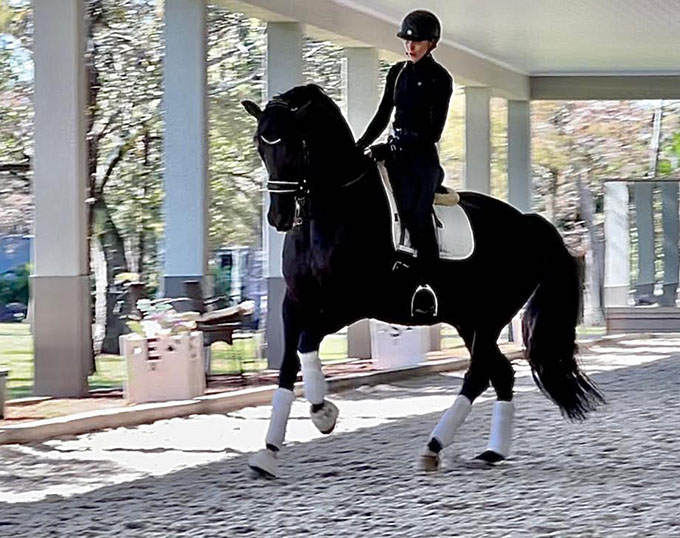 Jochen will be on the road on February, first accompanying Finnish Olympian Henri Ruoste and their co-owned Grand Prix horse Kontestro DB to compete at the top of their game at the prestigious CDI 5* invitational in Doha, Qatar. Directly afterwards he will fly to Florida for the Palm Beach Derby on 1 - 6 March 2022 to check up on his horses at Elite Expression Dressage and tap into his network of clients. 
"The Paris Olympics are a magnet for horse buying so the search for the best of the best in Europe never stops," said Jochen, who takes great pleasure in travelling across Europe to find young horse talent and have it produced to FEI level as potentials for the next major Championships at the highest level. 
"We never have an empty box," Jochen continued. "When Grey C Carrus left to California, Anne Lene immediately got that box filled with my  7-year old KWPN gelding Kilian (by Bordeaux) who seems to have all that it takes to be a player at Paris."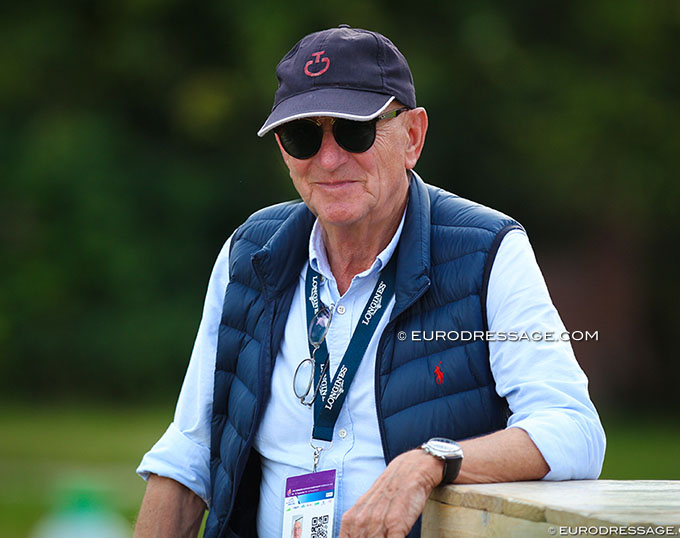 Photos © Astrid Appels
Related Links
Jochen Arl Celebrates Summer of Success with Sales Horses Worldwide
Alice Tarjan Wins 2021 U.S. Grand Prix Championship, White-O'Connor Small Tour Champion
Horse Dealer Jochen Arl Brings His A-Game to America, Brokering Medalists, Champions and Rising Stars
Akiko Yamazaki Acquires Jochen Arl's Hudson M as Grand Prix Hopeful for Dawn White-O'Connor
Ascot de Massa, New Junior Ride for U.S. Pony Rider Miki Yang