Germany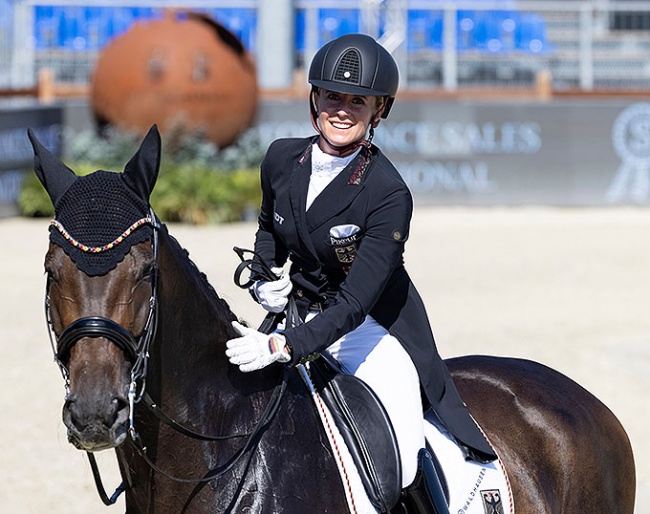 The attention of the international equestrian world will focus on Ludwigsburg next week for the second International Ludwigsburg Dressage Festival. It is already considered an insider's tip and the premier dressage event in Baden-Württemberg and attracts probably one of the best starting fields of the season to the dressage arena in front of Monrepos castle.
An online press talk with double Olympic Champion and number one in the world ranking list, Jessica von Bredow-Werndl, World Championship bronze medallist Frederic Wandres, as well as the organising committee, represented by Francois Kasselmann, Dr. Werner Hildenbrand and Harry Blum, provided an overview of the sporting programme, the international competitor list and the exciting additions to the event.
Jessica von Bredow-Werndl (Aubenhausen)
"I have only heard good things about the event. Our rider Raphael Netz was there last year and was absolutely thrilled. I know from the Kasselmann family that when they do something, they do it 'g'scheit', as we say in Bavaria. So I was very tempted to go there. My daughter Ella was born four weeks ago and this will be my first big show with her. I'm really looking forward to it."
"Four days after giving birth, I was back in the saddle for the first time and it was all good. But I was also lucky that everything went well during the birth. Therefore, I was back in the saddle faster than I stopped before the birth."
"I am looking forward to the great variety of classes in Ludwigsburg. It is exactly this mixture that sets it apart. U25 rider Selina Söder, who has taken over my mare Zaire, will be there. I'm also coming with one or two youngsters and a Grand Prix horse."
"I am not that far along with my planning for 2023, but I definitely know that I would like to enter the World Cup season with Ferdinand BB and TSF Dalera BB. Then I would like to fly to Omaha, especially as I have been there before, but unfortunately without a horse. Unee BB couldn't come with me then. I'm keeping my mind open, first I'll have to see how Ferdinand takes to the World Cup scene. The European Championships is the big goal I want to prepare for. But I haven't become worse through riding at shows. As you know, I ride more competitions than other fellow riders. For me, it is always what I do between the events that matters, not how many shows I ride. I'm just happy to just start my competition rhythm again now."
Frederic Wandres (Hagen a.T.W.)
"I originally come from the Ländle; so when I read Southern Germany and especially Baden-Württemberg in the schedule, I am generally drawn a bit more there. We visit many international show grounds every year, also overseas, but Ludwigsburg and the Monrepos castle are a unique setting. Last year I was really amazed how many spectators, who otherwise have nothing to do with equestrian sport, were on site during the event. That's all the better if we can inspire such people for equestrian as well. The flair in Ludwigsburg is second to none!"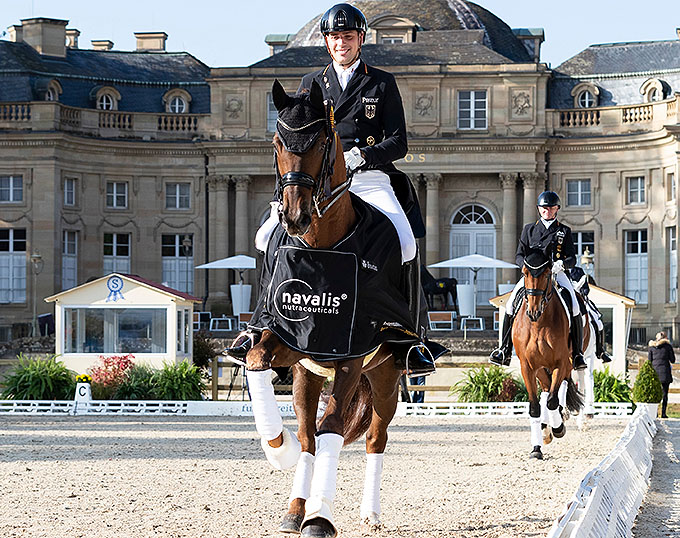 "It is an absolute enrichment for Baden-Württemberg to have such a competition in the calendar, with the established series NÜRNBERGER BURG-POKAL and Piaff-Förderpreis for the U25 riders as well as the CDI4*. This leaves nothing to be desired for the riders and it is worthwhile, even more so for the professionals, to also bring a young horse along."
Francois Kasselmann, organiser and managing director of Horses and Dreams Entertainment GmbH
"Last year we started in Ludwigsburg and were so enthusiastic about the event, the spectators and the sponsors that we wanted to continue in any case. I don't think it is possible to imagine the international calendar without the Ludwigsburg Dressage Festival. You can also see that in the top-ranked starting field, which we have this year."
"We have kept the concept of free entry this year, as the grounds are privately owned by the Duke and people always have the right to walk around there. But we are also offering VIP tickets at this event. With the Finkbeiner family of the Schlosshotel Monrepos, we have a top caterer as a partner with whom one can feel very comfortable."
"This year we are swapping the VIP area with the spectator area to improve the logistics. We are also installing floodlighting for the Grand Prix Freestyle and the DSP Foal Auction on Saturday evening, and there will also be an LED perimeter. Everything will be a bit more high-class than it was last year."
Dr. Werner Hildenbrand, 1st Chairman of the host RFV Ludwigsburg-Monrepos
"We are infinitely grateful to the Kasselmann family for making this event possible. Last year the enthusiasm of our members was tremendous and it is just as high or even greater this year. We are delighted to be able to co-host again."
"In the administration of the city of Ludwigsburg, the event has been received 100 per cent, we get every support we could imagine. The Duke of Württemberg and the Court Chamber as well as the management of the Schlosshotel Monrepos are also behind the concept."
Harry Blum, Show Director of the host RFV Ludwigsburg-Monrepos
"The momentum is unbroken. At the moment we have 140 helpers over the four days of the event, all of whom are already firmly assigned to different areas. I am thrilled that these young people are having so much fun. We call it a 'show with fun'! The closeness to the riders and the personal contact are also very motivating for our team."
Related Links
From Goose Bumps to World Cup Flair – Ludwigsburg features Dressage Sport in All Facets
Jessica von Bredow-Werndl to Make Show Come Back at 2022 CDI Ludwigsburg
From Aachen to Ludwigsburg: Frederic Wandres on the Road to Success
Dorothee Schneider and First Romance Win 2021 CDI Ludwigsburg Grand Prix Special
First International Ludwigsburg Dressage Festival with Golden Line-up
Save the Date - International Ludwigsburg Dressage Festival launches this September
Dressage Next to the Castle: A Touch of CDI to the 2011 CDN Ludwigsburg