U.S.A.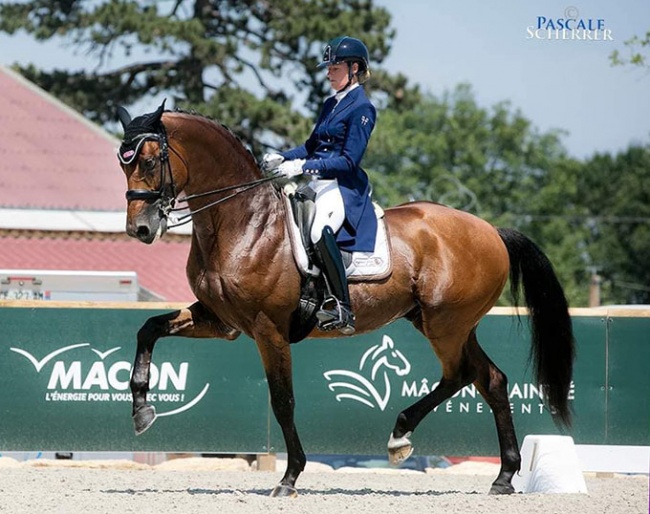 The rising Grand Prix horse Jojoba de Massa has joined Akiko Yamazaki's string of horses at Four Winds Farms in the U.S.A.
Jojoba de Massa is a 9-year old Portuguese Sport Horse bred stallion by Bon Bravour out of Tulipe de Massa (by Rieto x Xaqiero). 
Anne Sophie Serre
French squad rider Anne Sophie Serre produced Jojoba to Grand Prix level at her base, Les Ecuries de la Martelière near Arles, France. 
The stallion has been quietly trained up the levels at home and has only been lightly competed, first setting foot in a competition arena in February 2022 at the age if 8. 
New Chapter in the U.S.A.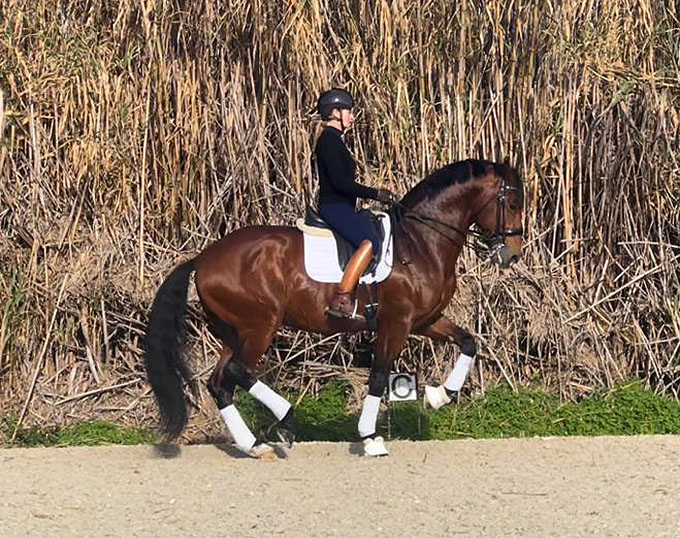 Jojoba's qualities as a Grand Prix horse and outstanding rideability were spotted by German horse scout Jochen Arl, who recommended the stallion to his long-time client and friend Akiko Yamazaki. 
The stallion has just arrived for quarantine in Wellington, Florida, where Mathilde Juglaret will join him for four weeks to accompany the horse at the start of his new life in America. 
Jojoba will be Akiko's own fun project to ride and will join barn mates Ascot de Massa (by San Amour x Galopin de la Font), Grey C Carrus, Gronskovlunds Romeeo, Donavan, and Chopin amongst others at Four Winds Farm.
Match Maker for U.S. Dressage Sport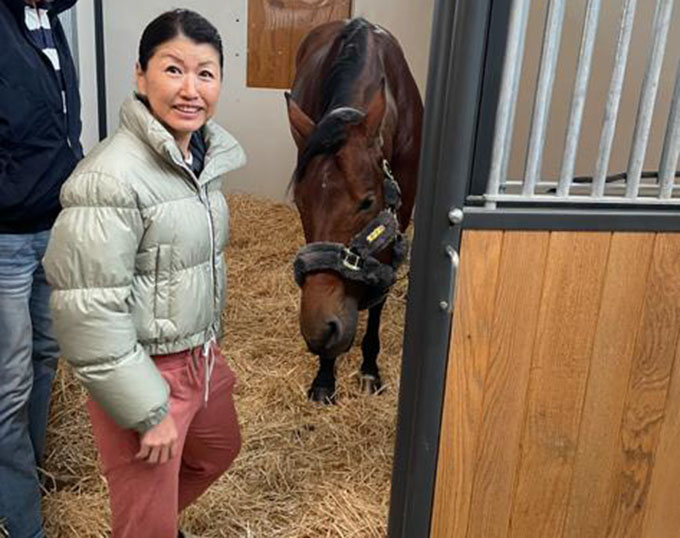 Yamazaki is one of the major driving forces of dressage sport in the U.S.A.
She is the long-time sponsor of Olympian Steffen Peters, who has been competing Akiko's horses Ravel, Rosamunde, Legolas and Suppenkasper at World Championships and Olympic Games since 2008, and has also been sponsoring Dawn White O'Connor on several horses.
She has been supporting U.S. Dressage sport by bringing the best quality horses over to America and supporting US Equestrian Federation's High Performance programs.  
Yamazaki is an accomplished rider in her own right, having won USDF Dressage Final Titles and making appearances in the Festival of Champions on multiple horses.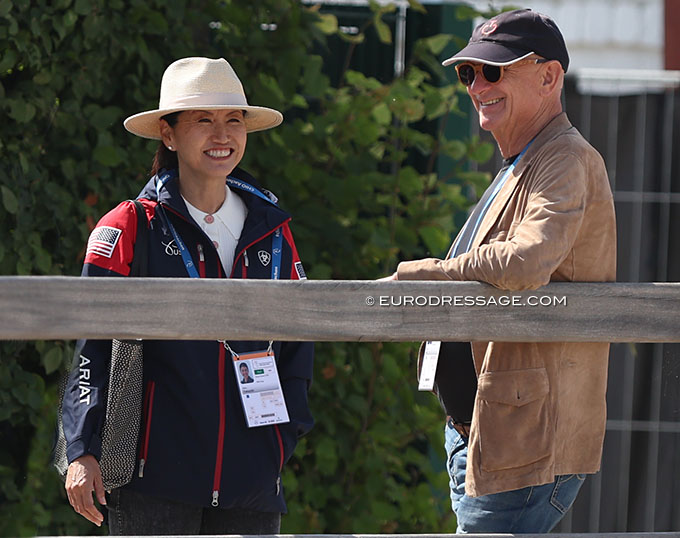 Her daughters Miki and Emi are passionate and accomplished equestrians.  Miki is the first ever U.S. Children's Champion in 2018 and winner of team gold and individual silver at the 2021 North American Young Riders Championships. In 2022, she was one of two US riders to compete in the CDIO-YR tour at Aachen. Emi was part of the team that won the bronze medal in the 2021 FEI World Vaulting Championships in Budapest and in 2022, she was West Fest Champion in Silver Women.
Photos © Pascale Scherrer - private
Related Links
Jochen Arl, Sourcing the Best in Europe for the High Standard American Market
Jochen Arl Celebrates Summer of Success with Sales Horses Worldwide
Horse Dealer Jochen Arl Brings His A-Game to America, Brokering Medalists, Champions and Rising Stars
Ascot de Massa, New Junior Ride for U.S. Pony Rider Miki Yang
Akiko Yamazaki Acquires FEI Prospect Donavan
Akiko Yamazaki Acquires Jochen Arl's Hudson M as Grand Prix Hopeful for Dawn White-O'Connor
Gronskovlunds Romeeo Sold to Akiko Yamazaki
Akiko Yamazaki Buys Herself a Christmas Present, Chopin
Langehanenberg's Suppenkasper Sold to Akiko Yamazaki