Indonesia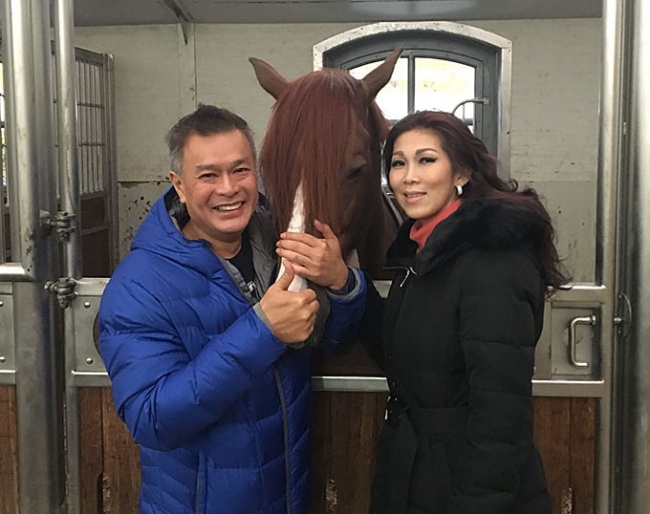 Titan Wilaras, the troubled Indonesian businessman whose Platinum stables in The Netherlands went bankrupt, has been acquitted of all charges in the Balinese court house in the capital Denpasar.
Ida Bagus Swadarma Putra, the public prosecutor in Denpasar, Bali, demanded 12 years in jail. Wilras could face 7 or 15 years imprisonment and a fine of approx 13.5 million dollar.
Accused and Extradited
Wilaras is owner of the BPR Legian Credit Bank, of which he was CEO in 2017-2018. He also owns the Sky Garden Nightclub in Bali, which has been closed because of tax evasion, drugs, criminality, and prostitution in the club.
Titan was arrested in a 5* hotel in The Netherlands and extradited to his home country Indonesia.
The connection with the horse world comes through Platinum Stables in Riel, The Netherlands, which was founded by Titan and his (ex-)wife Shirley Wilaras. The past decade they had invested heavily in young dressage horses. Famous horses from his stable are breeding stallion Janeiro Platinum, as well as World Young Horse Champion medal winners Five Star and Eye Catcher. 
However, after failing to pay the bills for his horse business, he faced numerous lawsuits in The Netherlands. The couple sold their entire stock, the best ones to Helgstrand and the majority to Rom Vermunt, and the yard to Dutch investors.
In Bali he was charged with bank fraud for using funds belonging to BPR Legian Credit Bank. He used the money for his personal benefit and the amount is estimated at Rp 23.1 billion (1.3 million euro). 
Acquitted
Famous Indonesian lawyer Acong Latif pleaded in court for Wiliaras and, according to Regamedianews.com the business man was acquitted by the Denpasar District Court on 17 December 2020.
Because of the acquittal, Latif also said that goods confiscated by the prosecutor must be returned as well as BPR Legian Credit Bank, which is owned by his client.
According to MCNews, Dian Suryani, one of the legal counsels for Wilaras, added that "BPR Legian is not in trouble, so no one is harmed, and we have proven it in court if our client is innocent."
Related Links
Titan Wilaras Charged with Bank Fraud, Prosecutor Demands 12 Years Jail
Vermunt and Bruinier Strike at Platinum Stable Blow-out Sale
Helgstrand Acquires Eye Catcher and Five Star
Laiz Zandio Leaves Platinum Stables
Kirsten Brouwer Leaves Platinum Stable
Markus Gribbe to Join Platinum Stable's Team in Belgium
Tommie Visser Leaves Platinum Stables