Switzerland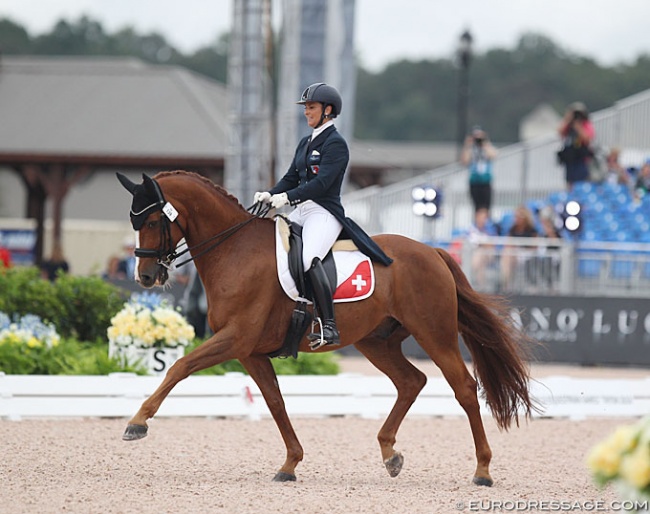 Swiss Grand Prix team rider Antonella Jouannou has retired her top horse, Dandy de la Roche, from international competition sport. 
Dandy de la Roche CMF is a 17-year old Swiss warmblood gelding by Dressage Royal out of Washari (by Walt Disney I). He is bred by Carine, Muriel and Françoise Trembley d'Ogens.
Young Horse Success
Antonella acquired the chestnut Dandy as a 3-year-old stallion in 2008, but had to geld him after an incident in the stable. He jumped the door of the indoor arena and had to have a 6 month rest.
In 2010 Dandy and Antonella made their show debut in the young horse classes in Switzerland. They competed at four shows and won seven classes and was second once. He went on to win the 5-year old division at the 2010 Swiss Young Horse Championships in Avenches. 
In 2011 he returned to the national young horse championships as a 6-year old and won again. In 2012 they won the 7-year old division.
Swiss Team Horse
Joannou produced Dandy de la Roche to Grand Prix level herself.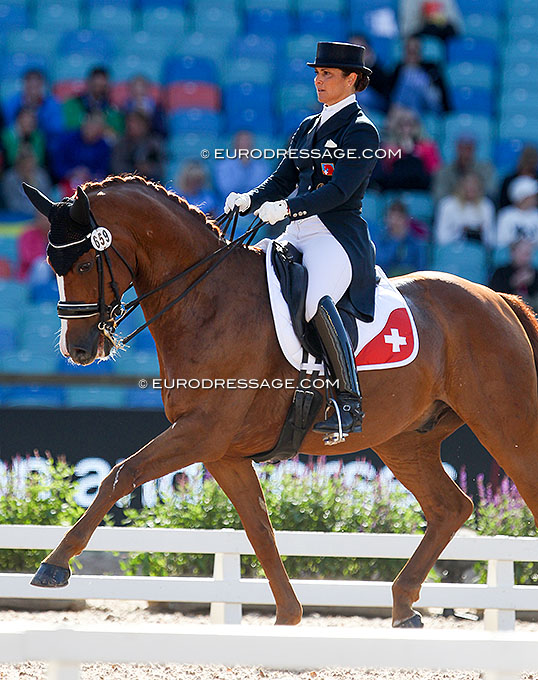 In 2014 they made their international Grand Prix debut at the CDI Vierzon in France and continued to gain miles at Donaueschingen and Biarritz.
Between 2015 and 2017 they were regular competitors at high profile CDI's such as Saumur, Compiegne, Hagen, Lyon, Stuttgart, Valencia, and Crozet. They were reserves for the 2015 European Championships in Aachen and the 2016 Olympics in Rio.
They finally clinched their first Swiss team selection in 2017 and represented their country at the European Championships in Gothenburg, where they were 33rd in the Grand Prix with 67.671%. A year later they were on the team for the 2018 World Equestrian Games in Tryon, where they finished 37th in the Grand Prix with 68.820%. 
At the Swiss Grand Prix Championships they had silver in 2014, bronze in 2015, and silver in 2016, 2017, and 2020. In 2020 he was named Swiss Horse of the Year.
This year, Joannou and the 17-year old Dandy de la Roche competes in Ornago and Sint-Truiden and were listed as reserves for the 2021 Tokyo Olympics. After a three year break from team selection, Joannou was back on the team for the 2021 European Dressage Championships in Hagen, but unfortunately had to withdraw the day before departure to Germany due to a minor injury.
Retirement from Sport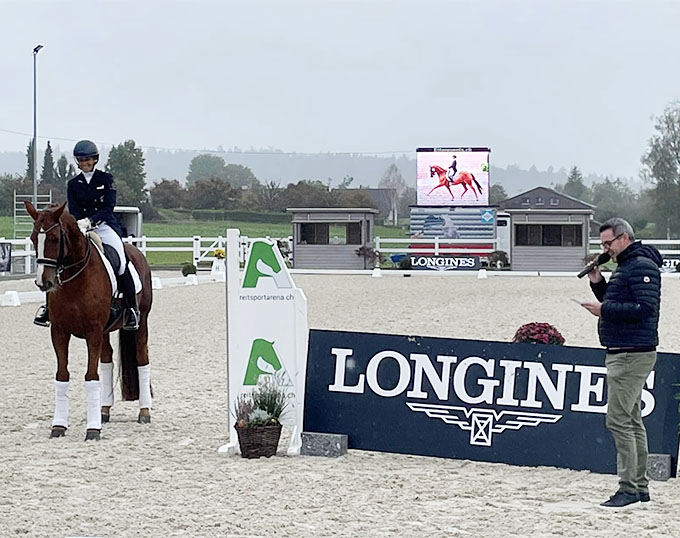 Last weekend at the 2022 Swiss Grand Prix Championships, Dandy de la Roche was officially retired from sport with a special ceremony. 
"Thank you Dandy for all the beautiful years and for everything you have given me," Antonella stated. "He has well deserved this retirement from sport."
Antonella will gradually bring down his training until there will be a full retirement to the field. 
"Dandy is still in shape and will stay close to me. He will be regularly ridden till the moment that the time is ripe for him to go the field with his buddies."
Photos © Astrid Appels - private - Silke Rottermann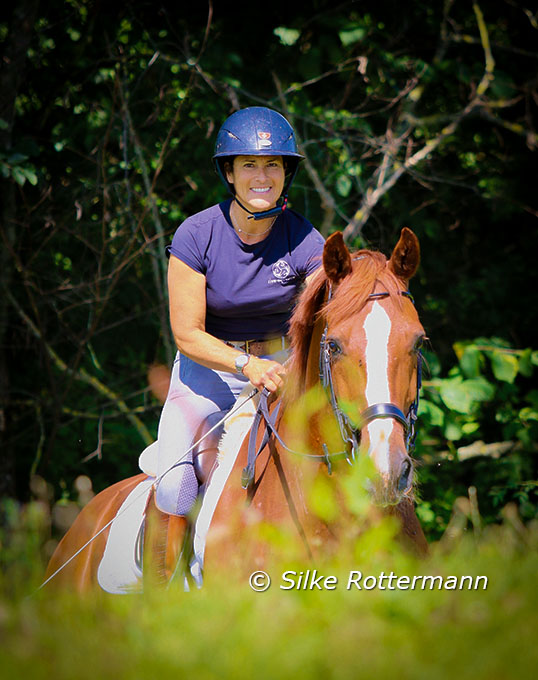 Related Links
Eurodressage Photo Database: Dandy de la Roche
Swiss Team Selected for 2021 European Dressage Championships
Antonella Joannou's Dandy de la Roche Named Swiss Horse of the Year 2020
Swiss Team Selected for 2018 World Equestrian Games
Swiss Team Selected for 2017 European Dressage Championships
Swiss Team Selected for 2015 European Dressage Championships
Furstentraum, Weltjunge, Dandy de la Roche Win 2011 Swiss Young Horse Championships
Kayal du Perchet, Dandy de la Roche, Don Camillo II Win 2010 Swiss Young Horse Championships
Dressage in the Third Generation: Antonella and Léana Joannou